The Mount Sinai Center for Stress, Resilience, and Personal Growth takes a multi-disciplinary approach to address the psychosocial effects of COVID-19 on our health care workers.
At the Mount Sinai Health System, we appreciate the toll fighting COVID-19 is taking on our health care workers, including doctors, nurses, trainees, students, chaplains, social workers and support staff. We understand the trauma and grief of losing patients, the anxiety over potentially exposing family members to the virus, and fears of contracting COVID-19 themselves. We know that our staff has been working at an intensity level so stressful that many will likely suffer mental health consequences. We also know that many of the same strengths that our workers have brought to bear in the fight against the coronavirus will help them through this.
As a health system with a medical school, we are well-situated to appreciate the magnitude of COVID-19's effect on our health care workers. While the full impact of COVID-19 will become more fully known over time, our past experience indicates that the emotional toll will be high. Previous studies of disaster responders indicate that they are at elevated risk for developing post-traumatic stress disorder (PTSD), depression, alcohol misuse, anxiety, and burnout.
The goal of the Center for Stress, Resilience, and Personal Growth is to help our workers recover and even become more resilient, helping to ensure the future of our health care system. The new Center collaborates with and complements other Mount Sinai programs, such as those organized by the Office of Well-Being and Resilience, Human Resources Department, Talent Development and Learning, and the mental health services offered through the Department of Psychiatry. We will focus on outreach, education, and research.
At Mount Sinai, we take care of our own. At the same time, we hope our efforts will serve as a model for institutions and communities around the globe.
Educational and Supportive Services
Our educational and supportive care goals are to not only address mental health symptoms, but to attempt to prevent them. Preventive measures will include early intervention, screening and resilience workshops. In addition, we provide support around creating personalized resilience plans and make referrals, when needed, for formal mental health treatment services. We will make sure that there will be services available to healthcare workers at all eight hospitals as well as our other clinical sites.
Resilience Workshops
Drawing on our extensive expertise in trauma interventions and resilience research, this program focuses on building resilience. The goal is to ensure that our faculty, students, and staff have the tools they need to both prevent or mitigate the adverse mental health effects of fighting COVID-19 and to build on their strengths. These workshops also enable participants to develop their own resilience plans.
Individualized Assessments, Planning and Coaching
We extend a personal invitation to every MSHS faculty member, staff, trainee, and student to be screened for stress and mental health. Personal interviews with our social workers include a confidential assessment of key mental health conditions and personal strengths, along with evaluation of new personal, occupational, and family stressors arising since the pandemic onset. We also offer confidential mental health self-assessments in a mobile app we are developing, called the Wellness Hub, which will be made available at no charge to MSHS workers. The earlier we find any issues, the sooner we can intervene. Studies show that early intervention improves positive outcomes.
A Mount Sinai social worker will help with developing resilience plans and, where necessary, developing mental health treatment plans. This may include referral to one or more of the other services at the Center or within the MSHS.
Mental Health Treatment Referrals
We provide referrals to clinical providers experienced in treating trauma-related conditions. These services will assist workers who develop a COVID-19-related mental health condition, such as PTSD, depression, prolonged grief, and/or alcohol misuse. We utilize a high-quality network of clinical providers who are within the Mount Sinai Health System or outside of it.
Research
Drawing on the resources of the Icahn School of Medicine at Mount Sinai, the Center will collect data, conduct longitudinal analyses, identify psychosocial and biological determinants of risk and resilience, and develop evidence-based interventions and novel treatments. We will offer all Center participants the opportunity to enroll in studies designed to better understand mental health care needs arising from exposure to the COVID-19 pandemic. Researchers will also investigate changes among participants over time to assess the efficacy of the program's resilience-enhancing interventions. The Center will also collaborate on research studies conducted in other populations affected by COVID-19.
Meet Our Team
Our team will be led by experts in the field.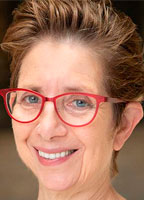 Deborah B. Marin, MD, the George and Marion Sokolik Blumenthal Professor of Psychiatry at the Icahn School of Medicine at Mount Sinai, will serve as Director. Dr. Marin specializes in geriatric psychiatry and Alzheimer's disease. She will retain her roles as Director of the Center for Spirituality and Heath and Director of the Ombuds Office within the School. A member of the Mount Sinai faculty since 1992, Dr. Marin has held many important executive positions in the Department of Psychiatry, including Chief, Division of Geriatric Psychiatry; Director, Geriatric Psychiatry Fellowship Program; Medical Director; and Vice Chair for Education. During her career, she also served as Executive Vice President for Strategic Development and Chief Medical Officer for The Mount Sinai Hospital.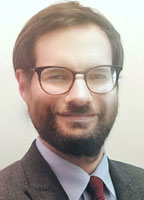 Jonathan M. DePierro, PhD, is an Assistant Professor of Psychiatry at the Icahn School of Medicine at Mount Sinai. He is Clinical Director of the Center for Stress, Resilience and Personal Growth, where he oversees employee-facing resilience training and education, clinical assessment, and interventions. He is also a supervising psychologist at the Mount Sinai World Trade Center (WTC) Mental Health Program. Dr. DePierro has a PhD in Clinical Psychology from the New School for Social Research and completed a post-doctoral fellowship at the NYU School of Medicine WTC Health Program. His clinical expertise is in the assessment and treatment of trauma-related mental health conditions. He has published on novel treatment approaches to Post traumatic Stress Disorder (PTSD), mental health service needs in WTC and COVID-19 responders, and the physiological impact of prolonged or repeated trauma exposure.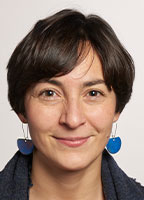 Laura Bevilacqua, MD, PhD, Assistant Professor of Psychiatry, is a psychiatrist at the Mount Sinai Center for Stress Resilience and Personal Growth and the Adult Psychiatry Resident Clinic where she provides resilience training and clinical care, supervises trainees, and conducts research. She graduated from medical school at the University of Pisa in Italy, and obtained a PhD in the neurobiology of affective disorders with her work in the field of neurogenetics at the National Institutes of Health. She completed a residency in psychiatry at New York University and a fellowship in clinical research in mood and anxiety disorders at Mount Sinai. Her research at Mount Sinai has focused on the development of new diagnostic methods and novel therapeutic strategies for patients suffering from mood and anxiety and other stress-related disorders. Her research has led to several publications in peer-reviewed journals. Dr. Bevilacqua is committed to promoting wellbeing and to providing evidence-based treatments, including medication management and psychotherapy, for stress-related disorders.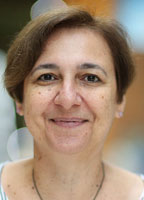 Adriana Feder, MD, is an Associate Professor of Psychiatry, Director of the Trauma and Resilience Program, Associate Director for Research at the WTC Mental Health Program, and an investigator in the Depression and Anxiety Center for Discovery and Treatment at the Icahn School of Medicine at Mount Sinai. Dr. Feder's clinical, epidemiological, and translational research has focused on resilience and stress-related disorders such as PTSD, depression, and anxiety disorders in trauma-exposed populations.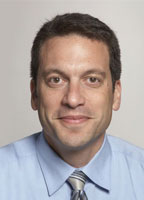 Craig L. Katz, MD, Clinical Professor of Psychiatry, Medical Education, and System Design and Global Health, founded and directs Mount Sinai's Program in Global Mental Health. He organized the psychiatric response to 9/11 in New York City through an organization he co-founded, Disaster Psychiatry Outreach, including founding and directing the World Trade Center Mental Health Screening and Treatment Program for 9/11 responders. Dr. Katz has also written and co-edited books and papers in the fields of disaster psychiatry and global psychiatry.