The Mindich Child Health and Development Institute develops initiatives to further its mission of facilitating translational research of diseases affecting infants, children, and adolescents.
Pediatric Precision Medicine Initiative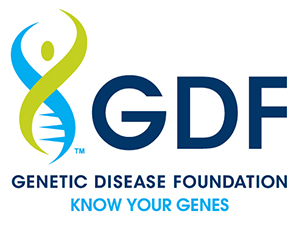 The Mindich Child Health and Development Institute (MCHDI) is proud to announce the launch of the Mount Sinai Pediatric Precision Medicine Initiative, made possible by the generous support of the Genetic Disease Foundation (GDF). At Mount Sinai, the strong commitment to developing scientific infrastructure for genomic technology and precision medicine has positioned our institution to lead the nation in applying state-of-the-art genomic research methodology to advancing patient care. This new initiative will bring together Mount Sinai care providers and investigators with diverse expertise throughout the Departments of Pediatrics and Genetics and Genomic Sciences, as well as the Icahn Institute for Genomics and Multiscale Biology, the Charles Bronfman Institute for Personalized Medicine, and the Precision Immunology Institute.
Precision medicine (PM) uses individualized patient data to accurately and rapidly diagnose disease, better predict the outcomes of medical issues, and treat illnesses more precisely and effectively. Currently, medical problems with strong genetic underpinnings such as birth defects, neurodevelopmental delays, and inborn errors of immunity are ones that typically manifest during infancy, childhood and/or adolescence, and where a PM approach can be transformative. Moreover, these types of conditions can lead to diagnostic odysseys, during which young patients are subjected to extensive medical testing for months or years, families wait anxiously for definitive answers, and effective therapies, when available, are delayed. Through the MCHDI's exciting new Pediatric Precision Medicine Initiative, we will improve outcomes by applying state-of-the-art genomic technologies as early as possible in the course of a child's disorder.
Recent advances in genomic medicine have enabled the PM approach that we will undertake. Using just a few drops of blood from the child, we are able to perform high-capacity DNA sequencing to examine the genes that provide instructions for all of the body's proteins. Especially when compared to similar sequencing of the patient's parents in order to identify the rare differences, our ability to pinpoint disease-causing DNA mutations is unparalleled in medical history. To date, our experiences have proven that this approach can solve medical mysteries, identifying known disease genes presenting in unexpected ways as well as allowing us to pinpoint novel ones.
Through the generous support of the GDF, we are offering this PM approach to infants, children, and teenagers with some of the most complex and difficult-to-diagnose medical issues. In addition to accelerating and improving their care, this program will advance medical education by preparing the young physicians in pediatric training at Mount Sinai to use genomic medicine effectively, allowing them to better serve the community in their future practices.