Partnership Board Members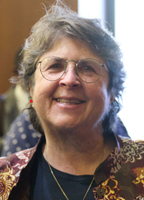 Guedy Arniella, MSW, Director, Department of Community Health and Outreach, Institute for Family Health
Guedy Arniella, MSW is the organizational lead for the Institute for Family Health's involvement in the Health Justice Network, the largest known investment in primary health care for reentering individuals, a collaboration orchestrated by the Manhattan District attorney's office to provide health, education, housing and employment opportunities to those returning from incarceration to combat recidivism. She is a Clinical Social Worker and Psychotherapist with wide-ranging experience working in East and Central Harlem and the South Bronx. She is also the Director of Community Health & Outreach at the Institute for Family Health. She serves on the NYC Track and Trace Community Advisory Board (CAB) and co-chair the subcommittee evaluating the Community Based Participatory Research approach to the work of the CAB. She has been a member of the NYCEAL team (an NIH funded Community Engagement Alliance against COVID 19 initiative) addressing vaccine uptake and coordinating vaccine events for the past 2 years. She has extensive research experience and have served as a co-principal investigator on numerous NIH and CDC grants aimed at addressing health disparities.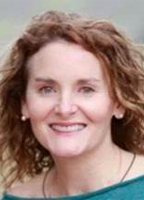 Alexandra Destler, EdM, Americares Regional Director
For over two decades, Alexandra has worked to spark swift change in our public health system. Her aim? To promote global sustainability - not in theory but in practice. Rather than preaching to the converted, she brings together public and private organizations, champions and naysayers, leading healthcare, non-profit and Fortune 500 companies, to drive change. Alexandra currently serves as Americares Regional Director where she leads all aspects of growth in Northern California, including scaling strategic partnerships with foundations, corporations, individuals, academic and health institutions. She also designs and leads thought leadership opportunities focused on climate, health and health equity. Previously, she launched the Public Health Institute's Center for Climate Change and the American Hospital Association's environmental stewardship initiative; co-developed The Greenfield Path, a communications project driving Ford Motor Company's move to a more sustainable business. Finally, distressed by the lack of easily accessible health information about toxic chemicals that is consumer focused and actionable for all pregnant women and new families, particularly women of color, she passionately leads two start-up projects, SafetyNEST Science and mySafetyNEST. Alexandra holds degrees from Harvard, Cornell and the Sorbonne.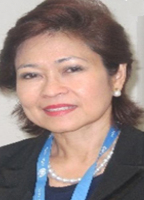 Desiree M. Narvaez, M.D, M.P.H
Desiree is an Environmental Health Specialist at UNICEF HQ in New York and has been leading the pollution component of UNICEF's Healthy Environments for Healthy Children since December 2020. Desiree provides technical guidance to country offices on lead, air pollution, e-waste, pesticides and other environmental hazards that impact on children's health. She coordinates UNICEF's childhood lead reduction program in 4 countries and led the drafting of Approaches to Blood Lead Level Testing. Prior to UNICEF, Desiree was Programme Officer at UNEP Chemicals and Health Branch in Geneva for 15 years where she worked on the environment, chemicals, and health. Prior to UN work, Desiree has 20 years of public health experience serving as Chief of Environmental-Occupational Health and eventually Regional Director of the Philippine Department of Health. Desiree holds a bachelor's degree in Biology, a Medical Degree, and a Master's Degree in Public Health from the University of the Philippines, and a Certificate in Chronic Disease Epidemiology at Stanford University, USA from a WHO fellowship.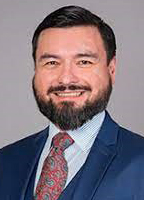 Daniel Reyes, Chief Program Officer

Daniel Reyes joined The Lesbian, Gay, Bisexual & Transgender Community in 2020 as Chief Program Officer, having worked in the non-profit sector for over 20 years. He began his professional career as a high school Spanish teacher before moving into social services. Most recently, he served as the Executive Director of Junta for Progressive Action; a New Haven-based Latinx Multi-Service Agency committed to the economic, social and civic advancement of Connecticut Latinx communities. He previously worked at the New York Common Pantry for 15 years where he rose from Program Director to Deputy Executive Director. Mr. Reyes has extensive experience consulting on community-engaged research to address disparities and social determinants of health among Communities of Color and communities experiencing economic challenges. He has collaborated with the Icahn School of Medicine at Mount Sinai Medical Center, Vanderbilt University and Yale University. He also served as a Cultural Ambassador at the Yale Center for Clinical Investigations.