Racism in the medical profession has enabled innumerable medical abuses against black and brown communities – including Henrietta Lacks' immortal cells, the Tuskegee syphilis trials, and Dr. J. Marion Sims' unanesthetized surgeries – and continues to perpetuate the racial power dynamics present among us today.
It permeates clinical practice and biomedical research, and its influence on medical education is even more profound because it is through medical education that racism and bias are perpetuated across generations and throughout history. This insidious influence has persisted despite the stated values of the medical profession, and despite well-intentioned efforts to lessen its impact.
Medical education and biomedical research have been shaped by a legacy of racial injustice, and most medical schools have a history of de-emphasizing or simply ignoring this legacy. Students, housestaff, and faculty of color are under-represented in most medical schools; care is segregated by insurance status (often a proxy for race) in many academic health centers; and many of the traditional means by which medical students are evaluated disproportionately disadvantages students of color. As a result, there is a growing consensus about the need to actively dismantle racism in medical schools.
Racism in the learning and work environment of medical school can only be mitigated through a formal change management process that leads to change that is institutionally transformational, and individually transformative. Eliminating racism and bias demands that medical educators embrace a change process that is lifelong, people-centered, incremental, and nonlinear. It requires the courage to constantly course-correct while never losing sight of the ultimate goal: health care and medical education that are free of racism and bias.
Meet Our Team
Principal Investigator
Leona Hess, PhD, MSW
Director of Strategy and Equity Education Programs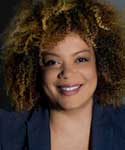 Leona Hess, PhD, is a change leader, systems thinker, and experiential facilitator with extensive experience supporting social change within institutions. In 2018, she joined the Icahn School of Medicine at Mount Sinai as the Director of Strategy and Equity Education Programs where she is leading a transformational process to develop the capacity of leaders, staff, and students to dismantle racism. Trained in change management methodologies and relationship systems coaching, she facilitates opportunities to engage in deeper dialogue, challenge the status quo, promote critical thinking and systems thinking, and identify sound actions and a strategy toward systemic change. A transformational educator, she has taught courses at Columbia University and within the CUNY on contemporary social issues, focusing on systems of oppression such as racism, sexism, ableism, and heterocentrism. Dr. Hess holds a PhD from Columbia University, a MSW from NYU, and a BS from George Washington University.
Principal Investigator & Coach
David Muller, MD
Dean for Medical Education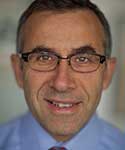 David Muller, MD, is the Dean for Medical Education, Professor of Medical Education and Medicine, and the Marietta and Charles C. Morchand Chair for Medical Education at Icahn School of Medicine at Mount Sinai. His current work focuses on the impact of racism and bias on medical education, and creating alternative pathways to medical school in an effort to redefine national standards for undergraduate and post-bac pre-med preparation.
His recent honors include the 2015 Alpha Omega Alpha Robert J. Glaser Distinguished Teacher Award and the 2009 American Medical Association (AMA) Foundation Pride in the Profession Award. Under his leadership, ISMMS was recognized with the AAMC Spencer Foreman Community Service Award in 2009. In 2004 he was inducted into the Gold Humanism Honor Society. He co-founded and directed the Mount Sinai Visiting Doctors Program. Founded in 1995, Visiting Doctors is now the largest academic physician home visiting program in the country.
Dr. Muller received his MD from New York University School of Medicine and BA from Johns Hopkins University. He completed his internship and residency in Internal Medicine at The Mount Sinai Medical Center, where he spent an additional year as Chief Resident. In 2005, Dr. Muller was appointed Dean for Medical Education and the Marietta and Charles C. Morchand Chair in Medical Education.
Co-Investigator
Jennifer Dias, MD Candidate
Scholarly Year (MS2/3), Class of 2024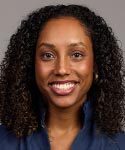 Jennifer Dias is a rising third-year medical student at the Icahn School of Medicine at Mount Sinai. She leads efforts on implementing anti-racist initiatives, cultivating community, and providing care to underserved populations in her medical school. She will be taking a scholarly year to design, implement and manage the project.
During her preclinical years she served in a range of leadership positions. Her work in partnership with leaders committed to transformational change at Mount Sinai has garnered recognition through scholarships awards, including the Irwin Gelernt MD Leadership and Community Service Award and Mount Sinai's nomination for the 2021 AAMC Herbert W. Nickens Medical Student Scholarship, as well as a news feature on Good Morning America.
Before medical school, Dias earned her BA from Colgate University in 2016, where she majored in Biology and Spanish, and ran Division I Varsity Track and Field. Between college and medical school, she worked on developing web-based interventions for women with pregnancy complications at Brigham and Women's Hospital in Boston. Currently, she's interested in mentoring students from underserved backgrounds, being a transformational physician-leader, and using technology to build institutional capacity for addressing and dismantling racism in healthcare and medical education.
About the Macy Foundation
The Josiah Macy Jr. Foundation is the only national foundation dedicated solely to improving the education of health professionals. It concentrates its funding around three priority areas:
Promoting Diversity, Equity, and Belonging
Increasing Collaboration Among Future Health Professionals
Preparing Future Health Professionals to Navigate Ethical Dilemmas