Emergency Medicine Research
The Division of Emergency Medicine Research cordially invites you to become acquainted with our efforts to conduct research that advances science aimed to improve the health of our patients and all humankind. We are committed to collaborative and innovative research through a variety of disciplines that intersect with and transcend emergency medicine care.
We encourage you to learn more about our research, educational and training opportunities, clinical settings, and researchers and research staff. We believe that collaboration is key to research, and welcome queries about how we can work together with you and your colleagues. Please feel free to contact us!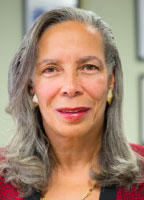 We have a diverse team of talented investigators led by our Vice Chair of Research, Dr. Lynne Richardson
Our research faculty include:
We are a leader in emergency care research training. Our division was part of the inaugural, NIH-funded K12 Emergency Medicine Research Career Development Program, active from 2011 to 2015, and now offers the T32 Clinician Scientist Training Program, which began in 2017, to train emergency care research fellows. We have also been awarded multiple NIH Research Diversity Supplements and are proud of our diverse cadre of researchers. In addition, our Emergency Medicine Research Training Program is a year-round training program for undergraduate post-baccalaureate, medical, and graduate students. We are dedicated to training the next generation of emergency care researchers.