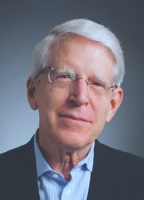 >
Scientific Director/CEO, New York Genome Center
Professor of Biochemistry, Columbia University
Tom Maniatis is the Scientific Director and CEO of the New York Genome Center, the Isidore S. Edelman Professor of Biochemistry and Molecular Biophysics at Columbia University, and a member of the Zuckerman Institute of Mind Brain and Behavior at Columbia. He received his B.A. and M.A. degrees in biology and chemistry from the University of Colorado at Boulder, and his PhD from Vanderbilt University in Molecular Biology. Maniatis carried out postdoctoral studies at Harvard, with Mark Ptashne, and at the MRC laboratory of Molecular Biology with Fred Sanger. He has served on the faculties of Harvard University, the Cold Spring Harbor Laboratory, and Caltech.

Maniatis pioneered the development and application of gene cloning methods to the study of the molecular mechanisms gene regulation and to biotechnology, and he coauthored the Cold Spring Harbor "Molecular Cloning Manual" which served as the premier laboratory manual for generations of life scientists in molecular biology, internationally. His laboratory has provided fundamental advances in molecular and cellular biology, including fundamental insights into the mechanisms of gene regulation, RNA splicing, and innate immunity signaling pathways. Most recently his focus has been in molecular neuroscience and neurodegenerative disease mechanisms.

Maniatis' research contributions have been recognized by numerous awards, including the Eli Lilly Research Award in Microbiology and Immunology, the Richard Lounsbery Award for Biology and Medicine, the Jacob Heskel Gabbay Award in Biotechnology and Medicine, and the Lasker~Koshland Award for Special Achievement in Medical Science. He is a member of the National Academy of Science, the National Academy of Medicine, and a Fellow of the American Academy of Arts and Sciences.