Our highly trained and experienced core team at the Blau Center provides the best care possible for our patients. We also collaborate with other centers, divisions, and departments, such as the Department of Artificial Intelligence and Human Health.
René S. Kahn, MD, PhD, Inaugural Director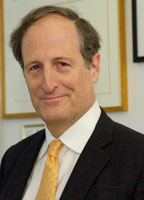 Dr. Kahn is the Esther and Joseph Klingenstein Professor and Chair of Psychiatry at the Icahn School of Medicine at Mount Sinai. He is a neuropsychiatrist and leading expert in the neurobiology of schizophrenia, being most well-known for his contributions to the understanding of cognitive dysfunction as a prodromal symptom of schizophrenia, evident years before onset of psychosis symptoms. His other work has focused on tracking the progressive brain changes associated with the course of the illness, including changes in brain volume and cortical thickness as well as the clinical significance of these changes. Dr. Kahn initiated several large treatment trials in schizophrenia during his time in Europe in order to improve the outcome of patients with schizophrenia. He is also involved in many other collaborative studies, examining both genetic and neuroimaging parameters. His work has been funded by sources such as the European Union, the Dutch government, the National Institute of Mental Health, and the Stanley Foundation.
He completed his medical degree in the Netherlands training in both psychiatry and neurology before moving to New York City to complete a research fellowship at Albert Einstein College of Medicine and psychiatry residency at The Mount Sinai Hospital. After this, he served as Chief of Psychiatry Research at the James J. Peters Department of Veterans Affairs Medical Center, then Chair of Psychiatry at Utrecht University Hospital. Dr. Kahn is a world-renowned, prolific researcher and has been cited in more than 950 peer-reviewed articles, written 39 books and book chapters, and been principal or co-principal investigator on more than 40 grants.
Alexander Charney, MD, PhD, Executive Director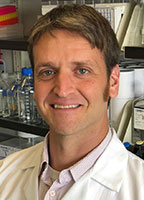 Dr. Charney is a psychiatrist and Assistant Professor of Psychiatry, and Genetics and Genomic Sciences at the Icahn School of Medicine at Mount Sinai. As a researcher, Dr. Charney studies the neurobiology of neuropsychiatric illness, focusing on translating genomic discoveries to experimental therapeutics. He leads the Brain and Data Sciences Lab at Icahn Mount Sinai, which has investigated causal genes for schizophrenia, heritability of gene expression, and genetic targets for antipsychotics.
Dr. Charney completed his psychiatry residencies and research fellowship at Icahn Mount Sinai under supervision of genomics experts Pamela Sklar, MD, and Eric Schadt, PhD. Soon after this, he established his own research lab at Mount Sinai and began work on the Living Brain Project, which has developed a novel framework for human brain research. Other projects he has been involved in include the COVID-19 Biobank Study, the PGC3 project, and the RECOVER project.
Kathlene Tracy, PhD, Clinical Lead / Research Scientist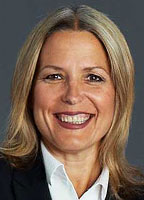 Dr. Tracy is Director of the Psychosocial Division of the Addiction Institute at Mount Sinai, Director of the Tracy Psychosocial Processes in Addiction Lab, and Associate Professor of Psychiatry at the Icahn School of Medicine at Mount Sinai. Dr. Tracy's multidisciplinary research investigates the psychosocial determinants in addiction and chronic psychiatric disorders by leveraging new knowledge in basic science, neuroscience, and technology to develop maximally efficacious behavioral treatments. Her research and clinical programs promote the development of innovative approaches that challenge belief systems about limits on patients' capabilities to improve treatments, reduce associated stigma, and consequently provide environments where individuals are more likely to adhere to treatments that match their particular goals in life or interests.
Dr. Tracy completed her PhD in Clinical Psychology at the New School for Social Research and Internship/Post-Doctoral Fellowship training at Yale University. She has been an active national committee member on several initiatives of the National Institutes of Health (NIH), the Substance Abuse and Mental Health Services Administration, and the National Academies of Science, Engineering, and Medicine due to her expertise in measurement, design, training, and behavioral treatments. Dr. Tracy has a longstanding interest in developing treatments for our most vulnerable populations and has received Stage I and II behavioral therapies development funding from multiple sources, including NIH as well as federal/state agencies.
Dolores Malaspina, MD, MS, MSPH, Research Scientist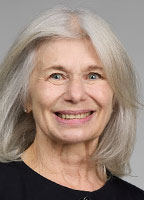 Dr. Malaspina is Professor of Psychiatry, Neuroscience, and Genetics and Genomics and directs the Psychosis Division at Mount Sinai. She is researching the microbiome gut-brain axis as the mechanisms producing brain inflammation in psychosis and depression, including increased gut permeability, food, and other allergies and immune disorders. She also studies the relationship of pregnancy exposures and mode of birth/breastfeeding on the development of the brain and risk for psychiatric disorders. In Israel, she founded the Jerusalem Population Perinatal Schizophrenia Study Cohort, and is studying pathways for the intergenerational transmission of trauma. In this cohort, she first showed that advancing paternal age is a substantial risk factor for schizophrenia, accounting for a quarter of cases. As a geneticist, she considers paternal age as the source of new mutations and rare gene variants that increase the risk for psychosis. She also is a site for the NIMH Genomic Psychiatry Cohort, now recruiting people of LatinX ancestry.
She has received nearly continuous NIMH funding over her career, published 350 papers, and mentored several dozen beginning clinical investigators. She has won numerous awards for her research and mentoring, and co-directs the Departmental T32 grant for research training of clinicians. She serves on the American Psychiatric Association (APA) Steering Committee for the DSM, and is chair of the Education and Training Committee of the APA task force on the Social Determinants of Mental Health. She completed a psychiatry residency, chief residency, research fellowship, and MS in epidemiology at Columbia University Medical Center and was previously Chair of Psychiatry at New York University and Bellevue.
Cheryl Corcoran, MD, Research Scientist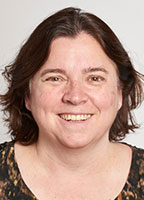 Dr. Corcoran is Associate Professor of Psychiatry at the Icahn School of Medicine at Mount Sinai and program leader in psychosis risk. She has focused on schizophrenia and related psychotic disorders, including their clinical high risk (CHR) states. This has encompassed research on language, symptom and cognitive profiles, risk biomarkers in neuroimaging and physiology, the role of cannabis and stress, stigma, and services. Dr. Corcoran continues her collaboration with computer scientists and engineers at IBM and Mount Sinai in "computational phenotyping" in psychiatry, working with other clinical researchers to apply these tools to other diagnoses, and also to expand beyond language to include speech acoustics and face expression in the context of natural conversation.
Dr. Corcoran completed her undergraduate and medical degrees at Harvard University, and her internship and adult psychiatry residency at the Cambridge Hospital in Massachusetts. She also completed a T32 training award in schizophrenia research at Columbia University, as well as a Masters in Biostatistics at its Mailman School of Health. Dr. Corcoran has 120 publications and an h-index of 36. She has two current NIMH R01 awards, which assess the brain mechanisms and cognitive correlates of language across stages of psychosis, as analyzed using computers. She is also a co-investigator in the Accelerated Medicines Partnership in Schizophrenia.
Isotta Landi, PhD, Data Science Lead / Research Scientist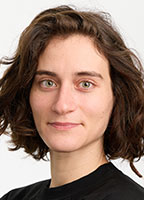 Dr. Landi is Assistant Professor of Psychiatry at the Icahn School of Medicine at Mount Sinai and is leading the data science at the Blau Center. Her work has been focusing on the implementation of machine learning methods and natural language processing techniques for the clinical characterization of patients with schizophrenia and psychotic illness toward precision medicine. At the Blau Center, she contributes to the efforts to analyze clinical data in order to understand and optimize the treatment of mental illness in the large population of patients within the Mount Sinai Health System.
Nicole Simons, MA, Program Manager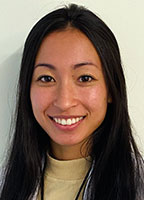 Ms. Simons coordinates and manages the overall operations within the Blau Center. Ms. Simons is a PhD student in the Icahn School of Medicine's Clinical Research Program. She completed her bachelor's degree in psychology at Boston University and her master's degree in developmental psychology at Columbia University. Prior to working in the Blau Center, Ms. Simons led a large-scale COVID-19 biospecimen collection across Mount Sinai sites.
Gavin Hynes, MS, Clinical Research Coordinator
Mr. Hynes coordinates research activities within the Blau Center. Mr. Hynes graduated with a bachelor's in psychology and master's in clinical neuroscience in Ireland before moving to New York to pursue clinical research. His research background is in social cognition of schizophrenia, and he has worked with a variety of clinical populations in research and hospital settings.



Sabina Guliyeva, LMSW, Licensed Master Social Worker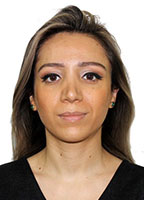 Sabina Guliyeva is an LMSW in the Blau Center. Prior to joining Blau Center, Sabina worked for almost 3 years at Mount Sinai Hospital, MSHP program, where she provided care management services largely to people with severe mental health illness. She gained her undergraduate degree in Business Administration with a major in Finance from Khazar University. After working for five years in the financial services industry, Sabina shifted her career path towards psychiatry. Sabina received a full scholarship from Open Society Foundations to pursue her MS degree at Columbia University, where she completed the degree in Social Work. Sabina is multilingual and speaks Azerbaijani, English, Russian, Turkish, and is currently pursuing French.
Sabina has also co-taught Impact Investing with Special Focus on Microfinance course at Columbia University School of Social Work. Currently she is co-teaching ASM 1 course to first year medical students at Icahn School of Medicine at Mount Sinai.