Our team is committed not only to helping our patients, but to furthering the field of therapeutic psychedelics for the benefit of communities around the globe.
Leadership Team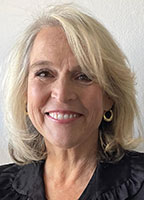 Rachel Yehuda, PhD
Director, Professor of Psychiatry
Rachel.yehuda@mssm.edu
Dr. Yehuda is an Endowed Professor of Psychiatry and Neuroscience of Trauma. She is also the Director of Mental Health at the James J. Peters Veterans Affairs Medical Center (JJP VAMC). Dr. Yehuda is a recognized leader in the field of traumatic stress studies, post-traumatic stress disorder (PTSD), and intergenerational trauma. In 2019, Dr. Yehuda was elected to the National Academy of Medicine for her seminal contributions to understanding the psychological and biological impact of traumatic stress. In 2020, Dr. Yehuda established and now directs the Center for Psychedelic Psychotherapy and Trauma Research (CPPTR) at the Icahn School of Medicine at Mount Sinai.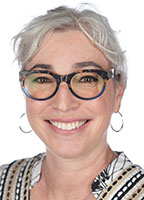 Amy Lehrner, PhD
Clinical Director, Assistant Professor of Psychiatry
Amy.Lehrner@va.gov
Dr. Lehrner is an Assistant Professor of Psychiatry, Clinical Director of CPPTR at Icahn Mount Sinai, and a clinical psychologist in the PTSD clinic at JJP VAMC, which is academically affiliated with Icahn Mount Sinai. She received her PhD in clinical/community psychology from the University of Illinois Urbana-Champaign and completed a postdoctoral clinical research fellowship in the Yehuda Lab. At the JJP VAMC, she has been a principal investigator of a randomized clinical trial for a novel psychotherapy for veterans with moral injury, and of a study of sexual dysfunction associated with PTSD in combat-exposed veterans. With Dr. Yehuda, Dr. Lehrner has conducted research on the effects of the Holocaust and PTSD on second-generation survivors and on the treatment and biology of PTSD in U.S. combat veterans. She is currently helping lead a study on MDMA-assisted therapy in veterans with PTSD. Dr. Lehrner supervises psychology interns, and provides trauma-informed individual and couples therapy.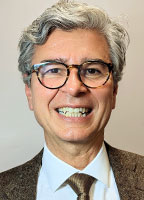 Mehmet Haznedar, MD
Medical Director, Assistant Professor of Psychiatry
Mustafa.Haznedar@va.gov
Dr. Haznedar is the Medical Director for CPPTR and an Assistant Professor of Psychiatry at Icahn Mount Sinai and a clinician at the Outpatient Mental Health Clinic at JJP VAMC. He received his medical degree from Ankara University Medical School in Turkey and completed his residency in psychiatry at St. Luke's Roosevelt Hospital Program in New York City. Dr. Haznedar also completed a fellowship in neuroimaging at Neuroscience PET Laboratories at Mount Sinai and was awarded National Institutes of Health and Stanley Foundation grants. Dr. Haznedar has been a co-investigator in numerous neuroimaging and clinical studies; his research focus is the effects of psychopathologies on the limbic structures, specifically the cingulate gyrus and their behavioral correlations. His clinical research interest is prediction of response to clinical and pharmacological interventions through neuroanatomical and neurophysiological properties of the affected individuals with various psychiatric disorders. He has authored or co-authored more than 50 peer-reviewed scientific articles. After treating veterans with PTSD in clinical settings for more than 10 years, Dr. Haznedar joined Dr. Yehuda's lab in 2019 with an interest in development of novel treatment strategies for PTSD.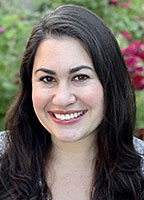 Heather Bader, BS
Operations Director
Heather.Bader@va.gov
Heather Bader is a senior research health scientist at the JJP VAMC and the Director of Operations in the Yehuda Lab and CPPTR. Her role encompasses program and project management and administration, grant submission and management, regulatory reporting and oversight, financial management and budgeting, strategic planning, and employee hiring and supervision. She received her bachelor of science in biology with a concentration in neurobiology and behavior from Cornell University. Ms. Bader joined the Yehuda Lab in 2011 and has advanced in career within the research team, serving as a co-investigator on several PTSD-related research studies.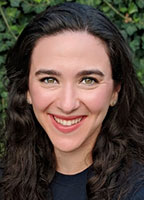 Miryam Sperka, PhD
Training Director, Assistant Professor of Psychiatry
Miryam.Sperka@va.gov
Dr. Sperka is the Training Director for CPPTR, an Assistant Professor of Psychiatry at Icahn Mount Sinai and a clinical psychologist in Trauma and Readjustment Services at JJP VAMC. She received her PhD in clinical psychology from Hofstra University and joined the Yehuda Lab as a postdoctoral clinical research fellow in 2017, where she continues to serve as a study psychologist and diagnostic evaluator on several research projects. As training director of CPPTR, Dr. Sperka runs the MDMA-assisted therapy for PTSD Education Program, which focuses on clinician training and curriculum development to address the specific needs of military and veteran populations. At the VA, Dr. Sperka provides trauma-focused therapy, including evidence-based treatments such as prolonged exposure, cognitive processing therapy, and treatments for moral injury. She also trains and supervises psychology interns and postdoctoral fellows within the PTSD clinic.