We use a combination of cognitive and behavioral measures to study the human brain and its functioning. We focus, in particular, on studying drug addiction and aggression.
Neuropsychoimaging Research Pyramid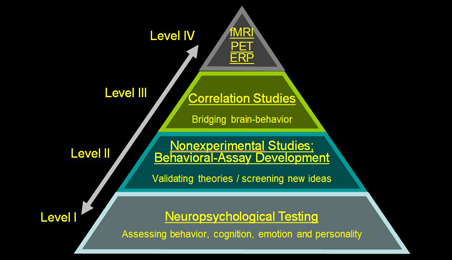 The organization of the Neuropsychoimaging of Addiction and Related Conditions (NARC) Research Program is represented by the pyramid above, with its foundation based in cognitive and behavioral measures. The complementary nature of the interrelationships between the various approaches to studying the behaving human brain is emphasized by the left-sided bi-directional arrow.
Our four overall approaches are: