Hematology-Medical Oncology Division Campuses
Mount Sinai Beth Israel, Mount Sinai West and Mount Sinai Morningside
The Division of Hematology and Medical Oncology as part of the Continuum Cancer Centers of New York we have some of the most widely respected oncology programs in the city and country. We treat over 5,000 new patients every year and with over 20,000 cancer survivors and counting, our mission is to deliver high-quality expert and optimal medical team care, while tending to our patient's quality of life.
Cancer Supportive Services include a team of clinicians specializing in supportive care for cancer patients, and involves social workers, psychiatrists, dietitians, chaplains, and specialists in palliative care, pain medicine and integrative medicine. Our goal is to support our patients' well-being, focusing on the whole person with individual needs that may change over time.
Our research is providing emerging treatments through our clinical trials and we are leading the way in integrative oncology, survivorship, prevention and outcomes for patients with all types of cancer.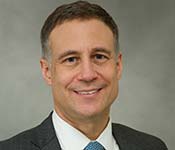 Peter Kozuch, MD
Site Director, Hematology-Medical Oncology
Associate Professor of Medicine

The Mount Sinai Hospital
The Division of Hematology and Medical Oncology is incorporating research into clinical care and with the recent naming of the Tisch Cancer Institute at Mount Sinai as a National Cancer Institute designee, our division will see significant growth in translational research and care for patients with cancer and hematological disorders.
We are discovering the factors driving cancers of the blood, the biology of liver cancer progression, and the abnormal signaling in breast and other cancer cells and contributing to the development of combination chemotherapy for solid tumors and leukemia, and to the development of differentiation therapy for cancer, the use of growth factors in the support of cancer patients, novel therapies for multiple myeloma, a new standard of care for induction chemotherapy for head and neck cancers, and introducing a new therapy for myelodysplasia, to name just a few. The Hematology and Medical Oncology Fellowship Program is also dedicated to training and mentoring academic leaders. Candidate selection is based upon evidence of superior clinical ability and commitment to an investigative career in either basic science or clinical research.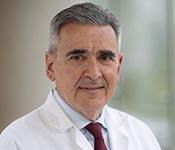 Joseph Sparano, MD
Chief, Division of Hematology and Medical Oncology
Professor of Medicine