Mount Sinai Beth Israel
The Division of Digestive Diseases is devoted to the quality care of patients, clinical research in disorders of the gastrointestinal tract and liver, and the training of physicians in the diagnosis and treatment of patients with gastrointestinal disorders. Our mission is to deliver outstanding gastroenterology care to the community of New York City and the surrounding metropolitan area. We aim to make scientific discoveries that will improve gastrointestinal health for all patients through research efforts in clinical gastroenterology, endoscopy, hepatology and pathology.
The division's nationally and internally recognized faculty delivers clinical care at Mount Sinai Beth Israel. Our diverse patient population presents us with a large spectrum of pathology and challenging cases. We are privileged to house state-of-the-art endoscopic and imagining technology and collaborate with excellent colleagues in colorectal surgery, pancreatic surgery and oncology. This environment provides a unique opportunity for performing clinical research and for training the next generation of gastroenterologists and hepatologists in our fellowship program. Faculty members in the division have a wide range of special research interests, including inflammatory bowel disease, gastrointestinal cancer, disorders of the pancreas and bile duct, liver disease and therapeutic gastrointestinal endoscopy.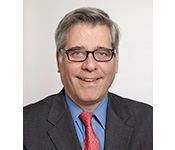 Brett Bernstein, MD
Chief, Division of Gastroenterology
Assistant Professor of Medicine
The Mount Sinai Hospital
The Mount Sinai Division of Liver Diseases has an illustrious history of international leadership in clinical care, education, as well as basic, translational and clinical research. The visibility and reach of our division has been greatly expanded through the incorporation of major sites within the Mount Sinai Health System, including Mount Sinai Beth Israel, Mount Sinai West, and Mount Sinai Morningside hospitals. These vital partners, in synergy with divisional leadership at the Mount Sinai Hospital, offer a citywide platform – The Mount Sinai Institute of Liver Diseases - for providing state-of-the-art liver care for patients throughout the New York metropolitan area, including access to groundbreaking clinical trials and the most advanced diagnostic tests and therapies for every type of liver disease. This system-wide partnership also offers exceptional educational opportunities for shared fellowship training in advanced hepatology, as well as outstanding CME programs for practicing physicians, including an annual GI Board review update in partnership with the Gastroenterology Division, our "Science in the City" hepatology update program following the annual AASLD meeting each year, and a dedicated liver cancer review each December. Together, the combined programs in liver disease across the Mount Sinai Health System represent an unparalleled core of excellence that benefits our patients, trainees and the field of hepatology.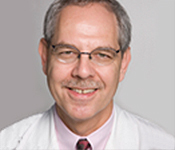 Scott L. Friedman, MD
Chief, Division of Liver Diseases
Dean for Therapeutic Discovery
Professor of Medicine
Professor Pharmacology and Systems Therapeutics
Mount Sinai Morningside and Mount Sinai West
Our division maintains a busy gastroenterology and hepatology service for the diagnosis and treatment of diseases and disorders of the esophagus, stomach, colon, liver and other organs of digestion. Conditions treated included inflammatory bowel disease (ulcerative colitis and Crohn's disease), peptic ulcer disease, gastro-esophageal reflux disease, chronic diarrheal disorders, liver and biliary disease and cancers of the digestive tract. Facilities include the newest state-of-the-art modern endoscopy suites for diagnosis and treatment.
Our division has an outstanding fellowship training program with fellows rotating through services at the Mount Sinai Morningside and West Hospitals. Additionally, active clinical research programs are ongoing with support of the National Institutes of Health and other agencies. These programs involve studies of colon cancer prevention, gastric H. pylori infections and effect of aging upon gastrointestinal function and the nutritional management of chronic diseases which affect the liver and gastrointestinal tract such as HIV infection and chronic liver disease, and studies of the assessment of metabolism in these conditions.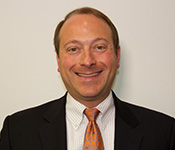 Michael S. Smith, MD
Chief, Division of Gastroenterology
Senior Faculty of Medicine