Greetings from the Directors of Residency Education. We are delighted that you are interested in training in the integrated Pediatrics/Psychiatry/Child and Adolescent Psychiatry (Triple Board) Residency Program.
Graduates of our program have gone on to practice all three specialties and, in some cases, more than one at the same time. They practice in academia, acute inpatient units, residential facilities, day treatment programs, forensic psychiatry, as well as outpatient treatment in both the public and private sectors. Very often, our graduates are represented in the medical setting either as Consultation Liaison Psychiatrists or by addressing the mental and behavioral health issues of medically ill patients in the clinical setting. Some of our graduates have completed additional training in areas as diverse as infant psychiatry, public psychiatry, personality disorders, eating disorders, psychoanalytic training, neuropsychiatry, pediatric emergency medicine, pediatric hematology and oncology, and pediatric intensive care medicine. Others have gone on to master's level or doctoral work. The program can prepare you for any of these options—and more.
If you are thinking about a career in Pediatrics and/or Child and Adolescent Psychiatry, we recommend that you give serious consideration to the Triple Board.
Best,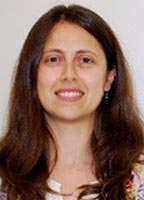 Milana Mor, MD
Program Director, Triple Board Program
Yael Kufert, MD
Associate Program Director, Triple Board Program
Jessica Reid-Adam, MD
Program Director, Pediatric Residency Program
Antonia S. New, MD
Program Director, Psychiatry Residency Training
Vice Chair for Education
Robert Jaffe, MD
Program Director, Child and Adolescent Psychiatry Fellowship