The Pediatrics Residency Training Program, located at the Icahn School of Medicine at Mount Sinai, is as vibrant and stimulating as the city we live and work in. The mission of our Pediatric Residency Program is to train driven, intellectually curious Pediatricians from diverse backgrounds who deliver expert, compassionate clinical care through the seamless integration of science, advocacy, and education.
Our curriculum provides the building blocks for a comprehensive, well-rounded education in pediatrics while remaining balanced and flexible. We will provide you with the skills you need for a successful career through exposure to primary care pediatrics and subspecialty care. Our graduates go on to a wide variety of careers, including academic medicine, primary care practice, and public health. The Icahn School of Medicine at Mount Sinai (ISMMS) is nationally renowned for the quality of our faculty. But few institutions can match the diversity of experiences you'll gain from learning in New York City.
The complexity of our patient population is reflective of the diversity for which New York City is famous, and we meet the needs of those we serve by striving for commensurate diversity among our trainees, faculty, and staff.
̶ Jessica Reid-Adam, MD, Program Director
In addition, your training at Mount Sinai Kravis Children's Hospital will allow you to learn from the brightest minds in general pediatrics as well as an array of subspecialties. Mount Sinai Kravis Children's Hospital has been listed among the country's top children's hospitals by U.S. News & World Report in its 2023-2024 "Best Children's Hospitals" rankings. Our most highly ranked specialties are diabetes and endocrinology, gastroenterology and GI surgery, nephrology, and neurology and neurosurgery. The Icahn School of Medicine at Mount Sinai is a hub of collaboration and discovery – our institution ranks fourth in NIH funding per principal investigator among private medical schools (2018 AAMC ranking) – and Mount Sinai Kravis Children's Hospital shares ISMMS's passion for scientific discovery. We are ranked #11 for National Institutes of Health funding for Departments of Pediatrics in U.S. medical schools, and #1 in New York State (Blue Ridge Institute for Medical Research).
As a resident in our program you will have access to mentorship and guidance from countless researchers and innovators, both within our department and within the institution. From the Mount Sinai Pediatric Precision Medicine Initiative to the Pediatrics Visiting Doctors and Complex Care Program, you will be trained by thought leaders who are looking to change the way children are cared for in New York City and beyond.
We invite you to join us.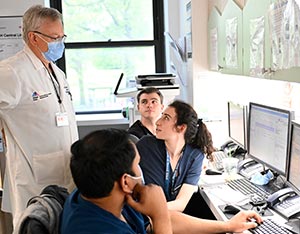 Why Us
Gain an overview of our program from the
Pediatric Residency Program Director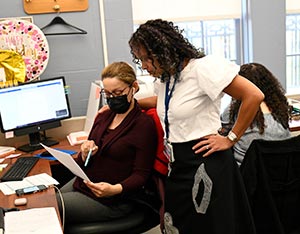 Meet Our Leadership
Meet the diverse group of individuals that
comprise our leadership team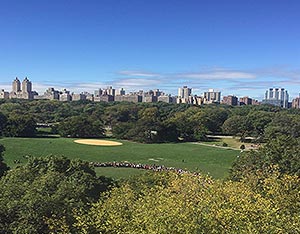 Life at Mount Sinai
We strive to provide a balanced, vibrant, and
stimulating environment among the challenges
of residency life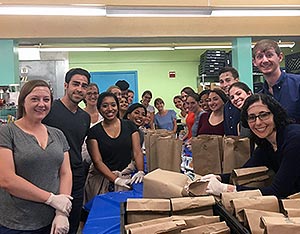 See Who We Are
Welcome from our Pediatric Co-Chief Residents