NIH FIRST at Mount Sinai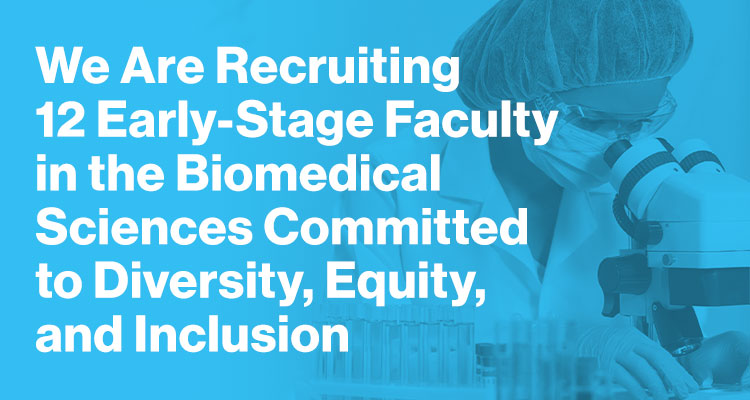 The Icahn School of Medicine at Mount Sinai—and the entire Mount Sinai Health System—are passionately committed to the values of diversity, equity, and inclusion. Our latest initiative—as a result of a $16 million grant from the National Institutes of Health (NIH)— is to hire four clusters of three early-stage investigators in the biomedical sciences committed to diversity, equity, inclusion and accessibility.
The NIH Faculty Institutional Recruitment for Sustainable Transformation (FIRST) Program aims to transform academic culture to build a self-reinforcing community of scientists committed to diversity and inclusive excellence. As part of this cluster cohort hiring initiative, we are examining and refining our faculty recruitment, development, mentoring, sponsorship, and promotion. The 12 new faculty – with research specializations in the focus areas of neuroscience, health disparities, cancer, and microbiology – will be hired across four premier research institutes: The Friedman Brain Institute, the Institute for Health Equity Research, The Tisch Cancer Institute, and the Global Health and Emerging Pathogens Institute. Leaders from across the institution will support the new faculty with inclusive and equitable mentorship and a broad range of programs as they become part of our community of scholars and thrive as independent investigators.

Click here to download the NIH FIRST at Mount Sinai infographic.


The NIH FIRST Cohort Cluster Hiring Initiative at Icahn Mount Sinai is supported by the National Cancer Institute of the National Institutes of Health under Award Number U54CA267776. This award is supported by the NIH Common Fund, through the Office of Strategic Coordination/Office of the NIH Director.