Endocrinology Division Campuses
Mount Sinai Beth Israel
Established more than 25 years ago, the Division of Endocrinology at Mount Sinai Beth Israel is recognized today as having one of the most advanced clinical and research programs in New York City. Through research, education and clinical care at the Friedman Diabetes Institute, the division's mission is to provide the highest quality care for patients with diabetes or other endocrine issues, with compassion and concern for their well-being. We also conduct research to develop new avenues for future treatment and train students, medical residents and endocrinology fellows in both the science and clinical skills they require to function as superior endocrinologists and/or investigators.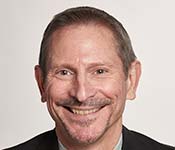 Daniel S. Donovan, Jr., MD
Chief, Division of Endocrinology, Diabetes and Bone Disease
Professor of Medicine
The Mount Sinai Hospital
Our division is committed to providing the highest quality care to our patients, and to improve the outcomes of patients with diabetes, endocrine, and metabolic disorders. We are at the forefront and cutting-edge of research on endocrine diseases and diabetes to develop innovative quality improvement programs to achieve the highest quality standards in diabetes and endocrine patient care. Our mission is to train future leaders and innovators in the field of endocrinology through a world-class fellowship program and ultimately to serve our community with endocrine disorders, especially diabetes, through outreach, education, and innovative community based programs.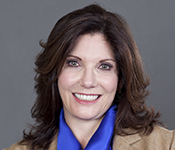 Andrea Dunaif, MD
Chief, Hilda and J. Lester Gabrilove Division of Endocrinology, Diabetes and Bone Diseases
Mount Sinai Morningside and Mount Sinai West
The Division of Endocrinology, Diabetes and Metabolism specializes in the diagnosis and treatment of disorders affecting the glands of the endocrine system, including the pancreas, thyroid, parathyroid, ovaries, testes, adrenals and pituitary. Our physicians train fellows to apply the latest research and treatments for their patients. At Mount Sinai Morningside the New York Obesity Nutrition Research Center is a unique program that combines cutting-edge research with practical, hands-on guidance for patients needing to lose a large amount of weight.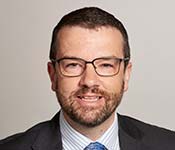 Peter Goulden, MD
Medical Director, Division of Endocrinology, Diabetes and Metabolism
Senior Faculty