Both our Program Director and Chair welcome your interest as a prospective student in our residency program.
Message from the Program Director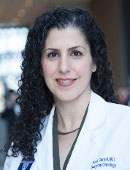 Welcome to the Icahn School of Medicine at Mount Sinai (Morningside/West) General Surgery Residency Program. Our two hospitals, Mount Sinai West and Mount Sinai Morningside, are part of the Mount Sinai Health System, which encompasses eight hospital campuses in the New York metropolitan area.
Our program admits five categorical residents per year along with five preliminary interns. Each year, we receive more than 1,500 applications for these positions. We look for applicants who demonstrate a combination of academic excellence, strong work ethic, and a passion for service. We strive to create a class of diverse and talented individuals who will join a tight-knit group, working together to provide the best in patient care.
Our curriculum continually evolves to provide you with an outstanding educational experience. The program includes traditional didactics coupled with state-of-the-art simulation training and skills labs. You can also elect to take time away from surgical training to pursue research or other opportunities to foster your professional growth. Graduates of our residency program will be well trained in a wide variety of surgical cases, ranging from complex open operations to innovative, minimally invasive procedures using endovascular and robotic approaches.
It is truly an exciting time to become a surgeon at Mount Sinai.
Umut Sarpel, MD, FACS
Associate Professor
Message from the Chair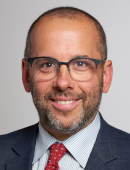 It is my distinct honor and pleasure to welcome you to the Department of Surgery at Mount Sinai West and Mount Sinai Morningside. Throughout its nearly 200-year history, our Department has been committed to clinical care of the highest level, the education of surgeon leaders of tomorrow, and advanced research and innovation.
Situated on Manhattan's West Side, these two departments formed as separate entities during the 1850s. The Roosevelt Hospital (now Mount Sinai West) took shape under the leadership of Dr. Charles McBurney, whose techniques for abdominal surgery have been widely adopted throughout the world. During his years as Chair, the department became recognized as a center of excellence in complex surgery, a distinction that continues today.
Mount Sinai Morningside's and Mount Sinai West's notable "firsts" include:
The first pulmonary resection for cancer (1935)
The first open heart surgery performed in New York (1955)
The first renal transplant service in the region (1960s)
The first description and perfection of the internal mammary to coronary artery bypass (1970s).
The Department of Surgery consists of the divisions of cardiac, colorectal, minimally invasive/bariatric, plastic and reconstructive, surgical oncology, thoracic, transgender, trauma/critical care, and vascular surgery. We perform nearly 20,000 surgical procedures yearly, with close to 50,000 discharges. Our residency program is committed to the education of the future leaders of surgery in whatever field they choose.
Our faculty and staff are focused on providing the highest level of skillful and compassionate care and fostering an environment of research and innovation in a manner befitting our surgical heritage. I am privileged to lead the Department during this dynamic and exciting time as I affirm these fundamental strengths while shaping the Department in the ever-changing surgical environment of the 21st century.
Daniel Labow, MD, FACS
Chair, Department of Surgery, Mount Sinai West and Mount Sinai Morningside
Message from the Residents
Dear Applicant,
Congratulations on your decision to pursue a career in general surgery and thank you for considering the Icahn School of Medicine at Mount Sinai (Morningside/West) General Surgery Program.
At Mount Sinai, we have the unique experience of caring for a widely diverse patient population with vast levels of acuity that only New York City can provide.
Are you passionate about practicing surgery in areas of need outside of the U.S.? Join our service trips to the Dominican Republic and Nicaragua to immerse yourself in a type of health care and surgical service you will never experience at home.
Is a career in academic medicine your goal? Two residents spend one year dedicated to publishing and attending professional conferences after their PGY3 year. With a moderately-sized program of 32 people, including five residents per class with five preliminary interns and two research fellows, residents receive the individual attention needed to grow, while also having the advantages of a healthcare system rich in resources.
We have access to laparoscopic, endoscopic and robotic teachers and training tools that not only set us apart from our peers but give us a competitive edge in our evolving field of general surgery. We also receive a materials stipend and funded travel to promote our scholastic development and improve our professional networks.
Resident housing subsidized by our department makes living in a lively part of NYC possible. Catching a show at Lincoln Center or jogging in Central Park is routine. Sharing burgers at Journal Club and Thanksgiving at the Chief's place ­­­­assures us that we have a second home here at Mount Sinai.
We wish you the very best of luck in your upcoming search process and hope to meet you soon.
- Current Residents of the Mount Sinai (Morningside/West) General Surgery Program