Founded in 2008, the Mount Sinai Diabetes, Obesity and Metabolism Institute (DOMI) at the Icahn School of Medicine, the research counterpart to the nationally ranked Mount Sinai Diabetes Center, was created in response to the rise of obesity, diabetes, and metabolic syndrome. We work at the forefront of research to cure these disorders by developing better therapeutic and prevention strategies through basic and clinical research.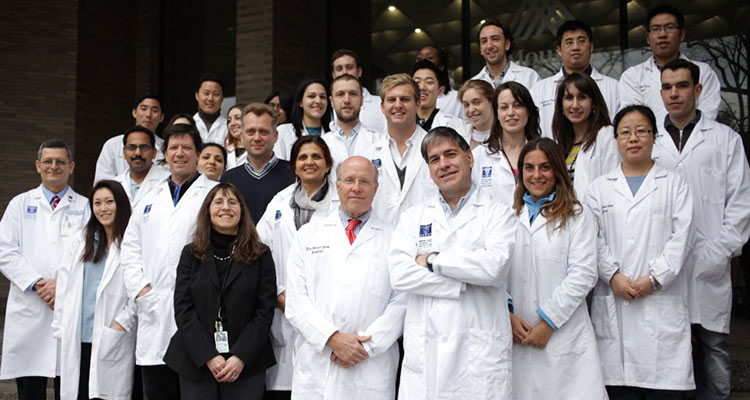 With the recruitment of Andrew Stewart, MD, Irene and Dr. Arthur M. Fishberg Professor of Medicine, to lead the institute, as well as his 14-member research team, the Mount Sinai Health System has shown that it is a leading destination for the brightest scientists to conduct groundbreaking research projects. Dr. Stewart is a preeminent expert in therapeutic approaches for growing human insulin-producing pancreatic beta cells, a novel and important development in the fight against diabetes. At the Institute, he joins other scientific luminaries in a technologically advanced environment that nurtures collaboration and translates research findings into cures.
By studying how to rejuvenate the body's supply of pancreatic beta cells and investigating methods to prevent the body from attacking these cells, we are leading the way in the discovery of revolutionary new treatments for diabetes and other metabolic disorders.