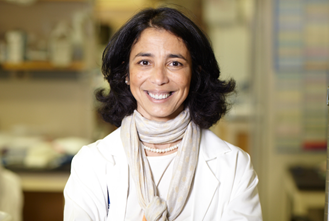 Miriam Merad, MD, PhD
I am an oncologist by clinical training with a PhD in Immunology. I serve as the Director of the Precision Immunology Institute (Provide link to PrIISM), the co-leader of the Cancer Immunology program at The Tisch Cancer Institute (Link to TCI) and the Director of the Human Immune Monitoring Center (Link to HIMC) at the Icahn School of Medicine at Mount Sinai.
One of the major goal of my laboratory is to develop novel scientifically-based strategies to increase the potency of immunomodulatory approaches against lung cancer. Specifically, we focus on ways to improve immunogenicity locally within the tumor microenvironment (TME) and increase tumor antigen presentation by modulating dendritic cells and macrophage function within the TME.
Specifically my laboratory studies how a group of immune cells dendritic cells and macrophages contribute to cancer outcome. Dendritic cells and macrophages reside in all organs of the body in the healthy state where they constantly surveying for potential threats. Once a threat is identified dendritic cells and macrophages trigger an immune response to recruit immune cells to the site of injury and educate T cell to get rid of the damaged cell while sparing normal tissue. Similarly, dendritic cells and macrophages are enriched in the tumor microenvironment where they are uniquely able to educate T cells to recognize and eliminate tumor cells while sparing the normal tissue and this is what we want to exploit to treat cancer patients.
Our laboratory has made seminal discoveries in our understanding of how DC and macrophage develop, function and contribute to modulating Cancer progression and response to treatment. We have authored more than 150 primary papers and reviews in high profile journals including Cell, Science, Nature and Immunity and have obtained extensive NIH funding for our studies on the role of dendritic cells and macrophages in mice and humans.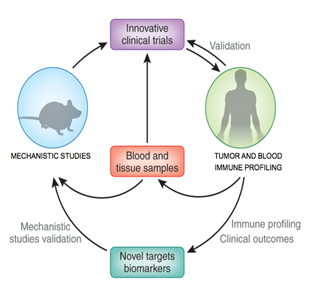 Our team works very closely with the lung screening program, the thoracic surgery department and the lung cancer epidemiology study team using a multidisciplinary approach that include studies of human tissue lesions, functional studies in animal models and phase I clinical trial.
High dimensional analysis of human lung cancer immune microenvironment using single cell mass cytometry with CyTOF and single cell RNA sequencing tools provided by the Human immune monitoring center (Provide link to hIMC). The goal of the mapping studies is to generate an immune cell atlas of human early lung cancer lesions to foster the identification of immune changes that occur ate tumor site.
Functional studies using ex vivo using 3D culture of human tumor cells and immune cells. and clinically relevant mouse models to test how immune changes identified in human lesions affect tumor growth
Novel clinical trials to test the benefit of novel immunomodulatory strategies in patients with early lung cancer patients.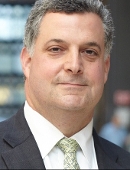 Charles Powell, MD
Chief, Division of Pulmonary, Critical Care and Sleep Medicine
Charles Powell, MD's translational research in lung cancer has helped lead to the recategorization of this disease. With clinical and research interests in lung cancer and mesothelioma, Dr. Powell's investigations center on understanding the genetic and susceptibility factors for these diseases, and the molecular events that are important in the early stages of lung cancer development and progression. His numerous articles and abstracts have been published in journals, such as the American Journal of Respiratory and Critical Care Medicine, American Journal of Pathology, CHEST, Cancer, and the American Journal of Respiratory Cell and Molecular Biology. He is Chair of the Thoracic Oncology Section of the American Thoracic Society, an elected member of the Fleischner Society, and a recipient of the American Cancer Society Research Scholar Award.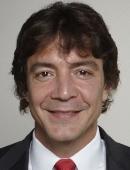 Raja Flores, MD
Dr. Flores is a prominent surgeon in the treatment of lung cancer, mesothelioma, esophageal cancer and non-malignant thoracic diseases. He is the Chairman of the Department of Thoracic Surgery, Ames Professor of Cardiothoracic Surgery at the Mount Sinai Health System, Icahn School of Medicine. Previously he was an Attending Surgeon at Memorial Sloan-Kettering Cancer Center.
He is known for his technical skill as well as studies comparing outcomes of traditional surgeries with newer, less invasive surgeries. He has established VATS lobectomy, a minimally invasive approach using three small incisions, as the gold standard in the surgical treatment of lung cancer. He published two sentinel studies validating its oncological effectiveness by demonstrating equivalent survival and recurrence rates with fewer complications and shorter hospital stays when compared to standard thoracotomy. He also published a sentinel study that changed the surgical management of pleural mesothelioma cancer with a landmark study comparing extrapleural pneumonectomy and pleurectomy/decortication.
Dr. Flores currently has one of the largest VATS lobectomy experiences in the world. He has presented and discussed his work and expertise at numerous national and international meetings.
Dr. Flores' additional research interests are based on numerous past projects relating to the multimodality management of malignant pleural mesothelioma, as well as innovative surgical techniques in minimally invasive thoracic surgery for lung cancer. A common theme throughout his career is developing and identifying prognostic factors within the context of surgical management of lung cancer and mesothelioma, asbestos-related diseases. Dr. Flores and his group represent the Mount Sinai Health System's commitment to excellent research and clinical care. Dr. Flores is also the Principal Investigator of the Libby Epidemiology Research Program, a $4.8 million RO1 grant funded by the Centers for Disease Control (CDC)/Agency for Toxic Substances and Disease Registry (ATSDR). The major goals of the research are to address questions regarding the health consequences of asbestos exposure (Libby Amphibole). The Libby team examines the relationships between mesothelioma, lung cancer, autoimmune disorders, autoimmune antibody abnormalities, and CT-scan evidence of related scarring lung disease.
Dr. Flores is also a member of the International Early Lung Cancer Action Program (I-ELCAP), a collaborative group of experts on lung cancer around the world with the mission "to achieve early diagnosis, treatment, and ultimate cure of lung cancer through the rapid dissemination and advancement of research". The program maintains a database of more than 70,000 people worldwide who are at risk of lung cancer and includes long-term follow-up data. The new Initiative for Early Lung Cancer Research on Treatment (IELCART) focuses on assessment of optimal treatments for stage I lung cancer.
After earning an undergraduate degree in biochemistry from New York University, Dr. Flores attended the Albert Einstein College of Medicine, receiving his Medical Degree in 1992. He then spent five years at Columbia-Presbyterian Medical Center pursuing his General Surgery Internship and General Surgery Residency. He then completed a Thoracic Oncology Clinical Research Fellowship at Brigham and Women's Hospital/Dana Farber Cancer Institute/CALGB in Boston, and his Cardiothoracic Surgery Residency at Brigham and Women's Hospital, Harvard Medical School. He also received a Masters in Biostatistics from Columbia University.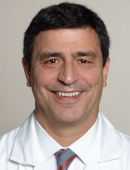 An Associate Professor of Medicine in the Division of Hematology/Oncology, Jorge Gomez, MD, is a medical oncologist whose interests include the treatment and study of lung cancer in patients who have never smoked and the improvement of patients with locally advanced disease though the development of better multimodality therapies. Dr. Gomez's main research focus is the incorporation of new therapeutic agents into the standard treatment of lung cancer through clinical trials. He is especially interested in identifying subpopulations of patients with lung cancer whose tumors may harbor driver mutations that can be targeted for treatment. As Medical Director of the Thoracic Oncology Program, Dr. Gomez aims to foster interdisciplinary clinical collaboration with surgery, radiation therapy and other supportive care subspecialties, as well as expand clinical and translational research in thoracic oncology.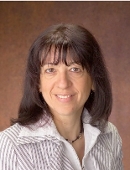 Emanuela Taioli, MD, PhD
Dr. Taioli is the Director of the Institute for Translational Epidemiology, Professor (with tenure) and Investigator Track in the Department of Population Health Science and Policy and the Department of Thoracic Surgery. An internationally renowned clinical researcher, Dr. Taioli was formerly the Professor and Director for Research and Population Health at Hofstra North Shore School of Medicine and Chief of Epidemiology for the North Shore LIJ Health System (NS/LIJ). As Director of the Center for the Study of Thoracic Diseases Outcomes she works closely with surgeons, radiologists and immunologists on lung cancer early detection and treatment studies. She is also the PI of the tissue biorepository of solid cancers tissues for the WTC program, and in this capacity she oversees patient's consents, tissues identification and retrieval, tissue bank advertising, policy for tissue utilization and results dissemination.
Michael Donovan, MD, PhD
Dr. Michael Donovan is an PhD, MD board-certified in anatomic and clinical pathology and pediatric pathology with broad hands-on experience in designing and implementing a variety of clinical studies as well as FDA trials. His early PhD research efforts were in mammalian embryology and events surrounding in vitro fertilization. He has spearheaded the utilization of multiplex tissue and fluid-based assays coupled with mathematic applications to produce clinically relevant diagnostic/predictive/prognostic (systems pathology) outcome models and assays for a variety of tumor types and disease states with recent emphasis on the dissection of immune infiltrates and the in situ dynamics of immune-modulation. Dr. Donovan's prior academic experience included a clinical fellowship and faculty position at Harvard Medical School followed by a several commercial executive level positions as a senior vice president, chief scientific and chief medical officer for multiple clinical diagnostic / therapeutic biotech companies. He currently serves as a Professor of Experimental Pathology and Director of the Biorepository and Pathology core and is a member of the Precise Pathology 'Artificial Intelligence' group at the Icahn School of Medicine at Mt. Sinai, New York City, New York.
Mary Beth Beasley, MD
Dr. Beasley is a Professor of Pathology and head of Pulmonary Pathology. She currently serves on multiple national and international organizations devoted to the study of lung disease including the IASLC pathology panel, the CPTAC lung adenocarcinoma disease working group, the CAP/AMP/IASLC lung cancer biomarker panel and the International Mesothelioma panel. She has co-authored 4 textbooks and has over 140 peer reviewed articles and book chapters on various aspects of lung pathology. Her primary research interests have been translational efforts involving the development of the current adenocarcinoma classification as well as evaluation of staging, diagnostic and prognostic factors in lung cancer and development of practice guidelines for lung cancer and mesothelioma.
Hideo Watanabe, MD, PhD
Dr. Watanabe is the Assistant Professor of in the Department of Medicine, Division of Pulmonary, Critical Care and Sleep Medicine as well as a member of Tisch Cancer Institute. Before joining Mount Sinai, Dr. Watanabe originally trained as a clinical pulmonologist who treats lung cancer patients and subsequently trained as a molecular genomicist in Matthew Meyerson's laboratory at the Dana-Farber Cancer Institute and the Broad Institute. His overall research goal is to understand transcriptional regulation of various cellular lineages of lung cancers and elucidate the mechanism how certain differentiation states are exploited by cancer cells when coupled with sustained signaling activation. We intend to pursue invention of sensitively detecting early events on transcriptional programming that may lead to fixation of cellular lineage by using state-of-the-art genomic technologies. To learn more, please visit Dr. Watanabe's lab site.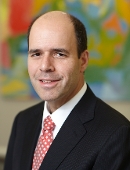 Kenneth Rosenzweig, MD
Dr. Rosenzweig is the Professor and Chair of the Department of Radiation Oncology at the Icahn School of Medicine. His area of expertise is in the use of new technology in the treatment of lung cancer and mesothelioma. He has developed innovative techniques to incorporate the use of PET imaging, intensity modulated radiation therapy, tumor motion control and image guidance to improve outcomes and quality of life for patients. He has also serves on numerous national committees that work to establish the standards of care in the treatment of these diseases.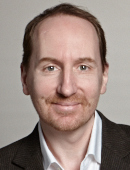 Sacha Gnjatic, PhD
Dr. Gnjatic is an Associate Professor of Medicine at the Tisch Cancer Institute and Immunology Institute, as part of the Icahn School of Medicine at Mount Sinai, New York. In addition, he serves as Associate Director of the Human Immune Monitoring Core at Mount Sinai. Dr. Gnjatic's lab focuses on human immune responses to cancer in an antigen-specific manner, to define new targets for the development of cancer immunotherapies, ask how these immunotherapies work and why they may fail. Areas of research include: Characterization of serological and cellular immune responses against tumor antigens such as MAGE-A3 or NY-ESO-1, spontaneously occurring or induced by cancer immunotherapy, using state-of-the-art T cell methods and large-scale sermonic profiling; Mechanisms of antigen presentation to T cells, to evaluate viral, bacterial, and parasitic vectors, and cross-presentation of antigen to HLA; Impact of immunoregulation on tumor antigen-specific responses, from co-inhibitory molecules expressed on T cells at the tumor site to the effect of regulatory T cells and immune checkpoint blockade on anti-tumor effectors; Characterization of the tumor immune microenvironment to link immune infiltration and immunomodulatory markers in relation to tissue architecture, antigen expression, and resulting immune responses locally and in the periphery.
Maureen Zakowski, MD
Dr. Zakowski received her medical degree in 1984 and completed a residency in Anatomic and Clinical Pathology at Hartford Hospital in Connecticut. Following that she did a fellowship in Oncologic Surgical Pathology and an additional fellowship in Cytopathology at Memorial Sloan Kettering Cancer Center (MSKCC) in New York City. She is board certified in Anatomic Pathology and Cytopathology. Dr. Zakowski joined the faculty in the Department of Pathology at Memorial Sloan Kettering and rose to the level of full attending and full professor at the Weill Cornell School of Medicine; she is the first woman in pathology to achieve that status having risen up from junior level. While on staff, she was responsible for general surgical pathology and cytopathology and ran the cytopathology fellowship training program and later all the pathology fellowship programs for over a decade. When the department became subspecialized, she headed the Thoracic Pathology Team. In 2016, she joined the faculty at Mount Sinai Medical Center in New York City as Thoracic and Cytopathology and Professor of Pathology at the Icahn School of Medicine there. In 2017 she became the Director of the Cytopathology Division. Dr. Zakowski has lectured nationally and internationally on all subjects related to pathology, but especially thoracic cytology and molecular pathology. She serves on many pathology journal editorial boards and has authored or co-authored 150 peer-reviewed publications and book chapters in these areas as well as several live and online workshops.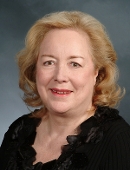 Claudia I. Henschke, PhD, MD
A pioneer and leading expert in diagnostic radiology, Claudia Henschke has long believed that smokers and former smokers should consider being screened with low-dose CT scans to detect lung cancer, when a tumor is still small enough to be cured. Since 1991, she has led city, state, national, and international projects related to lung cancer screening. She and her team have created a novel study design and protocol that set an international standard for performing low-dose CT screening; and in managing findings which require additional testing. Dr. Henschke's team developed techniques for 3-D computer-assisted diagnostics where lesion growth of pulmonary nodules can be measured and compared to the rate of growth seen in malignant tumors and other image analysis of the findings on CT scans. Henschke heads the International Early Lung Cancer Action Program (I-ELCAP) which is a collaborative group which has developed at database of more than 70,000 people at risk of lung cancer throughout the world with long-term follow-up. Dr. Henschke has authored over 400 articles, book chapters, and 2 books and has trained over 40 Research Fellows in thoracic imaging.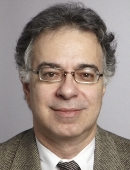 David F. Yankelevitz, MD
David Yankelevitz is a world-recognized expert on Fine Needle Aspirations (FNAs) of lung nodules; and he has developed one of the largest FNA practices in the United States, performing over 10,000 FNA procedures over the course of his career. And, in order to advance diagnosis and treatment, he developed the idea to evaluate growth rates of small pulmonary nodules to create benchmark measurements that assess risk. Also a researcher, Dr. Yankelevitz's main academic interest is in the evaluation of treatments for early-diagnosed lung cancer. He is a Co-Principal Investigator of the International Early Lung Cancer Action Program (I-ELCAP) – a lung cancer screening study which, to date, has enrolled over 70,000 people around the world; and he has been Principal Investigator on four NCI grants. In addition to his medical and research work, Dr. Yankelevitz has co-authored over 300 articles and book chapters, and he has trained 40 Research Fellows in thoracic imaging.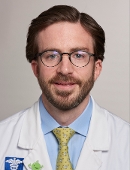 Thomas Marron, MD PhD
Thomas Marron MD PhD is the Assistant Director of Immunotherapy and Phase 1 Trials at the Mount Sinai Hospital. He works closely with the basic scientists in the Tisch Cancer Institute to translate laboratory findings to the bedside, developing novel treatment regimens for patients with a variety of types of cancer, with a focus on thoracic oncology. Dr. Marron is involved in many industry-sponsored and investigator-initiated trials, with a focus on defining new combinatorial approaches to increase the response rates and durability of novel immune-based therapies, while limiting toxicity.