Nephrology Division Campuses
Mount Sinai Beth Israel
The Division of Nephrology and Hypertension was formed over 25 years ago, when E. Lovell ("Stretch") Becker was chairman of the Department of Medicine, to care for the rising number of patients with kidney disease on the Lower East Side of Manhattan. The division expanded and opened a research laboratory and a dialysis unit for both acute and chronic kidney disease. Within a few years, the Division of Nephrology and Hypertension became the dominant research center for dialysis in Manhattan and the rest of the world. During the 1990's, the peritoneal dialysis program was considered one of the premier programs in the country.
Today, the division continues to treat a large number of dialysis patients with the most advanced dialysis procedures, and we are actively involved in many research projects with these patients to improve treatments and outcomes. We are also involved in clinical research of other aspects of renal disease with patients at all stages of kidney disease. We are focused on preventing kidney disease in the context of overall cardiovascular risk reduction. The Division of Nephrology and Hypertension is recognized nationally as a leader in the refinement of state-of-the-art technology for both hemodialysis and peritoneal dialysis. We are actively involved in research projects to improve treatments outcomes, and prevent kidney disease within the context of overall cardiovascular risk reduction.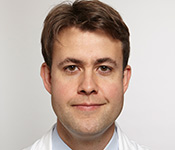 Nikolas Harbord, MD
Chief, Division of Nephrology and Hypertension
Assistant Professor of Medicine


The Mount Sinai Hospital
Our division is dedicated to the pursuit of excellence in patient care through the improvement of the understanding of disease processes, and the development of new strategies in the treatment of individuals with renal disease. Our faculty prides itself on its commitments to patient care, medical education, and scientific achievement. All physicians are active in educating medical students and physicians in training. As Mount Sinai physicians, we have access to the latest innovations in patient care that become available through clinical and basic science research. Research funding for members of the Division of Nephrology is supported by prestigious organizations such as the National Kidney Foundation and the National Institutes of Health. Our research is devoted to improving the quality of life for patients with kidney disease through the development of novel approaches to disease prevention and treatment.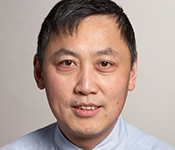 John Cijiang He, MD, PhD
Chief, Division of Nephrology
Irene and Dr. Arthur Fishberg Professor of Medicine
Professor of Pharmacology and Systems Therapeutics

Mount Sinai Morningside and Mount Sinai West
The Division of Nephrology specializes in the diagnosis and treatment of kidney disease. We offer a wide range of services to help our patients prevent or delay kidney failure, and to live healthier, more satisfying lives while managing a kidney disorder. Our physicians are actively involved in leading-edge clinical studies to advance the state of the art in treating kidney disease. We are also committed to training fellows in the treatment of a variety of kidney diseases.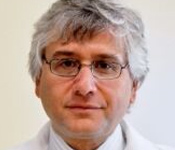 Ira Meisels, MD
Chief, Division of Nephrology
Associate Professor of Medicine