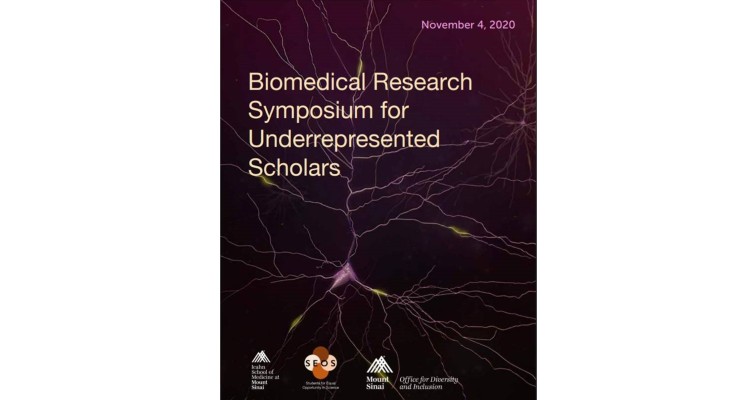 CLICK HERE TO VIEW ABSTRACTS FOR THE SYMPOSIUM
Mount Sinai's Biomedical Research Symposium for Underrepresented Scholars aims to support and enhance the representation of underrepresented minority (URM) scholars within biomedical research careers. Participants will be introduced to the various research programs at Mount Sinai and will be exposed to research projects conducted at Mount Sinai. Participants will have the opportunity to interact and build meaningful connections with faculty and students and gain the community they need to thrive. This symposium is open to undergraduates and Master's students, as well as PREP scholars, technicians, research associates, and non-traditional students from underrepresented backgrounds.
Advantages of participating in our symposium include:
Get the opportunity to present your research to a broader audience and a chance to receive an application fee waiver for the 2020-2021 application cycle.
An opportunity to receive feedback and practice your presentation ahead of ABRCMS.
Learn more about the science conducted by your peers.
Utilize the resources at Mount Sinai, such as student and faculty mentorship, to prepare yourself for the application process
Network with faculty and students to build long-lasting relationships that can support you through the application process and beyond.
Schedule for the 2020 Virtual Biomedical Research Symposium for Underrepresented Scholars