HIMC is comprised of a diverse team of immunologists, computational scientists and technical specialists. We work together to offer comprehensive immune monitoring solutions for a wide range of studies, including providing guidance in project development and clinical study/trial design, logistical support in study sample management, a host of cutting edge immunological assays and bioinformatics support to assist with the analysis and integration of complex immunological datasets.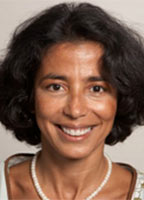 Miriam Merad, MD, PhD
Dr. Merad, MD, PhD, is an expert in DC biology and has been studying the role of DCs in tissue for more than ten years. As Director of the Precision Immunology Institute at Mount Sinai and Professor of Oncological Sciences, Dr. Merad made key contributions to our understanding of the regulation of DC development and function and has identified the origin and functional diversity of the phagocyte pool in the intestine, with implications in cancer immunotherapy. Dr. Merad is also the Director of the Human Immune Monitoring Center at Mount Sinai School of Medicine (MSSM) which goal is to identify novel immune biomarkers of disease and response to therapy in patients with cancer, allergic disease, or viral infection. She is the recipient of numerous NIH awards for consortium-based efforts related to immune monitoring of vaccines, including in cancer, and for developing sample-sparing immune monitoring techniques. As part of the MS-CIMAC leadership team, Dr. Merad will be responsible for the design of the experiments planned for each trial, data review, and the overall coordination of the project design.
---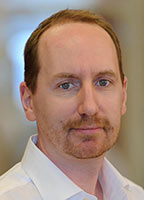 Sacha Gnjatic, PhD
Dr. Sacha Gnjatic, PhD is a Professor and the Associate Director of the Human Immune Monitoring Center at the Icahn School of Medicine at Mount Sinai. Dr. Gnjatic's lab focuses on human immune responses to cancer in an antigen-specific manner, in the periphery and at the tumor site, to define new targets for the development of cancer immunotherapies, how they work and why they may fail. Dr. Gnjatic's work on tumor antigens has established the immunological basis for testing cancer vaccines in over 40 clinical trials, opening a new field of cancer immunology based on clinical discovery, with the goal to achieve protective integrated immune responses in the fight against cancer. Dr. Gnjatic's laboratory has pioneered novel high-dimensional techniques and served as reference for harmonized immunomonitoring of humoral, cellular, and tissue-based immune correlates, which has led to the adoption of new standards by other labs.
---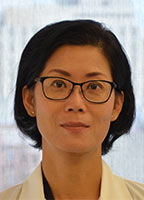 Seunghee Kim-Schulze, PhD
Seunghee Kim-Schulze, PhD is the Facility Director of the Human Immune Monitoring Center (HIMC) at Mount Sinai. She is an expert in immune monitoring of various clinical studies and cancer vaccine trials. HIMC laboratories where a majority of MS-CIMAC operations will take place are located in the same building as Drs. Gnjatic, Bhardwaj, Merad, Rahman, Greenbaum, Amir, Faith, Clemente, and Ueno. Dr. Kim-Schulze is responsible for maintaining state-of-the-art immune monitoring equipment for clinical sample management, processing and performing biological assays according to the established SOPs. She has been involved with over 30 clinical trials, including protocol writing, sample management, quality control, regulatory matters, assay optimization and development, validation, and billing. For this project, Dr. Kim-Schulze will provide supervision and training of laboratory personnel, sample management, review of SOPs, QC and production of immunology data, and assistance in analysis of the data.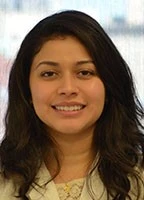 Kimberly Argueta
Kimberly Argueta received her bachelor's degree in forensic science and biology pre-medical as well as her master's degree in cellular and molecular biology from the University of New Haven. During her undergraduate academic experience, she interned at Yale New Haven Hospital Autopsy Service. Through her graduate studies, she worked as a cell culture teaching assistant for the graduate courses. Her responsibilities included culturing and maintaining multiple mammalian cell lines. She was also a graduate student researcher within the Lyme Disease Research Group. Her primary responsibility was maintaining Borrelia burgdorferi cultures and conducting further in vitro analysis of the antibacterial effects of various essential oils and herbal agents, including methods of testing cell viability of Borrelia biofilms. Additionally, she interned at Yale New Haven Hospital within the Elder Horizon Geriatric Program. Kimberly joined the HIMC in 2019 where she works on sample processing, biobanking, and immunological techniques for various clinical studies. She plans to continue her academic career in clinical medicine in the near future.
---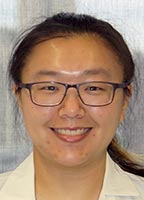 Grace Chung
Grace Chung received her bachelor's degree in Cell Biology and Neuroscience and Cognitive Science from Rutgers University. She gained interdisciplinary research experience assisting in a NOAA study observing global warming effects on Northeastern coastal species within the Marine and Coastal Sciences Department at Rutgers. She also worked in a molecular biology laboratory at Robert Wood Johnson Medical School, studying the mTOR pathway in cancer cell lines under various starvation conditions. Grace joined the HIMC in 2020 as a member of the Single Cell Sequencing team, where she is interested in broadening her research experience and exploring the many facets of immuno-oncology.




---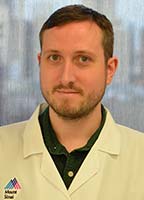 Travis Dawson
Travis Dawson received his master's degree in biology at Concordia University in 2013. He studied the community composition and metabolic activity of microbial communities along an estuarine salinity gradient. He continued working in the field of environmental microbiology as a laboratory technician at Université du Québec à Montréal. At UQAM, he isolated bacterial DNA and RNA from plant and root samples and prepared them for targeted sequencing. He began working as a research technologist in the DNA sequencing facility at the Center for Applied Genomics, part of the Children's Hospital of Philadelphia, in 2015. There, he gained experience in preparing libraries from DNA and RNA, and operating next-generation sequencing platforms. His experience at the sequencing facility includes 10X single cell sequencing, which has become his focus here at Human Immune Monitoring Center.


---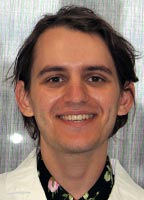 Jacques Fehr
Jacques Fehr received a bachelor's degree in Neuroscience with a minor in Biology from Lawrence University in 2019. As an undergraduate he conducted experiments on the model organism C. Elegans, studying ciliated sensory neurons by looking for mutations that inhibit the proper formation of dendrites in those neurons. In March 2021, Jacques made his way to the HIMC, where he does sample processing and biobanking.
---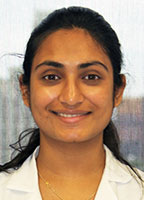 Varenya Gade
Varenya Gade graduated from Rensselaer Polytechnic Institute with a Bachelor of Science in Biology, in May 2022. During her time there she was an undergraduate research assistant in the Gross Lab at the Center for Biotechnology and Interdisciplinary Studies. Her research involved a new oral drug delivery system for the anticoagulant heparin. Varenya was involved in the fabrication and analysis of chitosan nanoparticles that would form heparin complexes for better drug delivery in the gastric tract. She is a part of the sample processing and proteomics team at HIMC and is interested in a career in clinical research.




---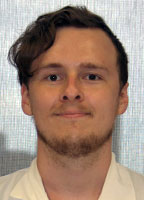 Austyn Humble
Austyn Humble received his bachelor's degree in biology with minors in chemistry and psychology from New Mexico State University (NMSU) in 2020. During his undergraduate studies, he worked for two years in collaboration with the Howard Hughes Medical Institute and NMSU in peer education, assisting professors in introductory-level university biology courses both in the classroom with in-class activities and by leading weekly workshops with small breakout groups of students each to help reinforce and illustrate class concepts. Austyn joined the HIMC in March 2022, where he assists in the processing and bio-banking of clinical samples and is learning how to facilitate the exciting work the clinical and research staff do. Austyn is working towards medical school and intends to use the experience gained at the HIMC to become a physician-scientist in the not-too-distant future.


---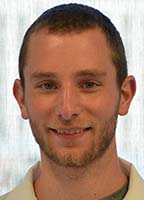 Geoffrey Kelly
Geoffrey Kelly received his bachelor's degree in Biology from the University at Buffalo in 2015. Geoffrey joined the Faust Lab at Columbia University where he researched the underlying pathogenesis of Essential Tremor. He is interested in expanding his research skills and plans to enter a bioinformatics master's program in the future.







---
Rachel Lee
Rachel Lee received her bachelor's degree in Biology, Health, and Society with a minor in Gender and Health at the University of Michigan in 2022. During her undergraduate career, Rachel was a part of the Baker Lab at the Michigan Nanotechnology Institute for Medicine and Biomedical Sciences, where she focused on the research of frequently mutated genes in lung cancer in hopes of possible treatment. At HIMC, Rachel works primarily on data acquisition and sample staining. She hopes to attend medical school in the future.
---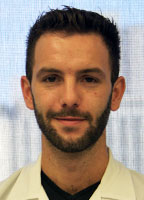 Raphael Merand











---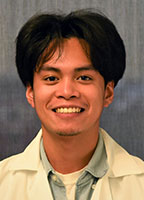 Ronaldo Miguel de Real
Ronaldo Miguel de Real received his bachelor's degree in microbiology at The Ohio State University. During his undergraduate studies, Ronaldo joined the Liyanage Lab at the Department of Microbial Infection & Immunity. His research mainly focused on HIV pathogenesis, where he compared cell populations of chronic vs naive patients when administered with the RV144 vaccine using different adjuvants. He also did some research on the effects of trained immunity induced by the Bacillus Calmette–Guérin (BCG) vaccine. At the HIMC, Ronaldo focuses on sample staining and data acquisition of various collected samples, with an emphasis on COVID-19 blood samples. In the future, Ronaldo hopes to become a medical scientist candidate, to use the knowledge he learns from scientific research and apply it to medical patients.


---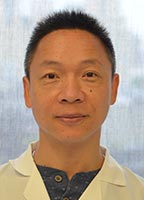 Kai Nie
Kai Nie majored in Pharmacy in Peking University Medical Center in Beijing China, and then pursued graduate studies in Pharmacology at Georgetown University in Washington, DC. He is an experienced research specialist in translational medical research in tumor study. Nie joined Human Immune Monitoring Center at the Icahn School of Medicine at Mount Sinai during the Covid-19 pandemic. Before working at the Icahn School, Nie was a researcher at the Department Neuroscience at Lerner Research Institute of Cleveland Clinic, and in the Department of Pediatrics at Emory University.




---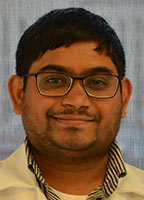 Manishkumar B. Patel, MS
Associate Researcher II
Manishkumar B. Patel received his masters and bachelor's degree in Genetics in India. His interest in human biology research is the reason he decided to pursue his studies in the United States. He received another masters in cellular and molecular biology from the University of New Haven. For his master's degree project, he worked in molecular genetics lab for a year researching "Copy Number Variations and Warfarin Dose in Personalized Medicine.' After completing his masters, he began working in HPV related head and neck cancer research in 2011 and transitioned to the HIMC in 2012. He has worked alongside scientists in the HIMC since its inception.
---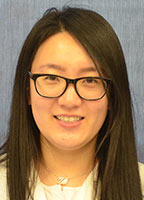 Hui Xie
Hue Xie received her bachelor's degree in biological engineering in China. Her undergraduate research focused on improvement of extraction process in industrial manufacture and environmental protection. She pursued her chemical engineering master's degree at New York University. She joined the HIMC in 2015 and is responsible for the clinical trial and biomarker measurement.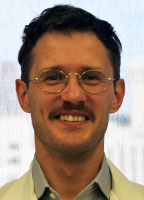 Vladimir Roudko
Dr. Vladimir Roudko, Assistant Professor at Mount Sinai, leading the computational effort at HIMC. He is a computational immunologist and molecular biologist whose research interests are at the intersection of high-throughput biological data integration, interpretation and novel technology development with a strong clinical focus on identifying novel immune biomarkers of disease and response to therapy in patients with cancer and inflammatory disease. He did his doctoral studies in France with his work uncovering mechanisms of eukaryotic RNA stability and decay. He subsequently did his postdoctoral studies in the USA at Weill Cornell Medicine and Mount Sinai where he studied molecular principles of human tumor immunology using both computational and experimental approaches. Dr. Roudko is now working on problems of multimodal clinical data integration and analysis with the aim to detect mechanisms of cancer immunotherapy response and resistance. Ultimately, these findings may be translated into strategies useful to improve cancer recognition and elimination by host immune system.
---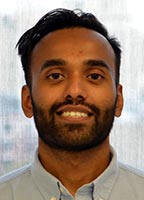 Darwin D'Souza
Darwin D'Souza earned his BSc in Biology in 2014 from the University of Western Ontario in London, Canada. To combine his passion for science and technology, Darwin went on to earn his MSc in Bioinformatics from the University of Leicester in 2015 in Leicester, UK. He was one of the first bioinformaticians hired at the Atlantic Cancer Research Institute in Moncton, Canada, where he was involved in the analysis of DNA-Seq and RNA-Seq data originating from exosomes and sequenced with the Ion-Torrent machine. He went on to work at The Center for Applied Genomics in Toronto, where he was involved in the development of production pipelines for WES and WGS data originating from Illumina sequencers. In his spare time, Darwin enjoys running, reading non-fiction, and watching the NBA.
---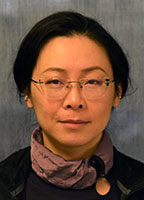 Jingjing Qi
Jingjing Qi is an Associate Computational Scientist in the Human Immune Monitoring Center (HIMC) at Mount Sinai. She received her master's degree in biomedical engineering from New York University (NYU). She has more than eight years' experience as a flow cytometrist. With interest to better decipher high-dimensional, single-event data, she pursued a master's degree in biostatistics and Data Science at Weill Cornell Medical College. Her research interest includes high dimensional data classification and feature selection, single-cell multi-omics analysis, and statistical inference.