Infectious Diseases Division Campuses
Mount Sinai Beth Israel
The Division of Infectious Diseases at Mount Sinai Beth Israel has a long history in being at the forefront of discovery. It was here that the AIDS virus was first identified and we have continued to be committed to the treatment and care of patients with HIV/AIDS as well as other infectious diseases. In addition to conducting clinical trials and drug studies for treatments for HIV-AIDS, New York's Mount Sinai-Beth Israel Hospital AIDS Clinical Trials Unit is involved in community outreach programs aimed at persons living with HIV/AIDS. We provide advanced training for fellows who wish to pursue a career in caring for patients with infectious diseases.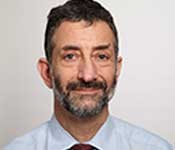 David Perlman, MD
Chief, Division of Infectious Diseases
Professor of Medicine
The Mount Sinai Hospital
The Division of Infectious Diseases is on the cutting-edge of discovery and research on topics ranging from HIV/AIDS to HPV to influenza and microbial stewardship programs. Our mission is to provide the greatest clinical care while constantly advancing the science of disease and disease management. We have a world-renowned research team that conducts basic science and clinical trials across a variety of disciplines in conjunction with other departments and divisions around the hospital. The ID fellowship program is committed to providing a diverse clinical training experience, comprehensive educational curriculum and opportunities in clinical, translational and basic science research.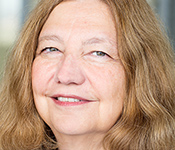 Judith Aberg, MD
Chief, Division of Infectious Diseases
Dr. George Baehr Professor of Clinical Medicine
Mount Sinai Morningside and Mount Sinai West
The Division of Infectious Diseases and Travel Medicine provides expert diagnostic and treatment services for patients with all types of infectious and tropical diseases.Our infectious disease specialists are particularly skilled in helping patients manage HIV/AIDS and treating infectious complications of cancer and organ transplantation. In addition, our physicians provide travel medicine services for people going abroad or coming home with an illness from an overseas trip. We have a training program for fellows and we participate in clinical and translational research trials.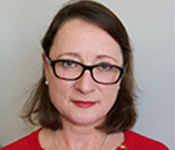 Erna Kojic, MD
Chief, Division of Infectious Diseases
Assistant Professor of Medicine