Rheumatology Division Campuses
Mount Sinai Beth Israel
The Division of Rheumatology offers the latest treatments for individuals with conditions and diseases affecting the joints, muscles and bones. Research is integral to the division's work and our physicians consistently study and publish in their field, seeking to discover both more effective treatment and a deeper understanding of the sometimes mysterious diseases they specialize in.
The Mount Sinai Hospital
The mission of the Division of Rheumatology is excellence in the delivery of patient care, research, and education. Researchers in the division are expanding understanding of disease and identifying new treatments. The next generation of physicians, scientists and physician-scientists are being trained to take the latest advances in the laboratory and apply them at the bedside. All of the division's efforts are targeted to bring the highest quality care to patients.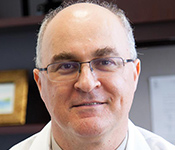 Percio Gulko, MD
Chief, Division of Rheumatology
Lillian and Henry M. Stratton Professor of Medicine
M

ount Sinai Morningside

and Mount Sinai West
The Division of Rheumatology provides state-of-the-art diagnosis and treatment for adults afflicted with rheumatic and immunologic diseases. In addition to applying our own expertise to diagnose and help each patient manage their particular illness or condition, we work closely with physicians from other specialties to reinforce the entire patient-care process.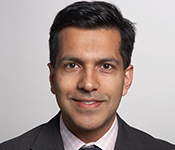 Yousaf Ali, MD
Chief, Division of Rheumatology
Associate Professor of Medicine