Please meet our distinguished team of Medical Education Faculty Development Facilitators.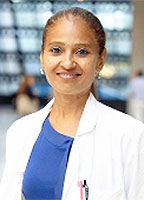 Sakshi Dua is an Associate Professor of Medicine and Associate Professor of Medicine Education at the Icahn School of Medicine at Mount Sinai. She received her medical degree in India, followed by residency in Internal Medicine at Good Samaritan Hospital of John's Hopkins University where she also served as Chief Resident. She completed her fellowship training in Pulmonary Diseases & Critical Care Medicine (PCCM) at University of North Carolina at Chapel Hill followed by a Lung Transplant fellowship there.
She is the Fellowship Director for Pulmonary and Critical Medicine training program and the Medical Director of Fellows' Ambulatory Care Clinic at Mount Sinai Hospital. She also serves as the Director of GME Wellness Champion Program of Mount Sinai Health System.
Dr. Dua's medical education interests include trainee wellness, small group teaching, delivering effective feedback and teaching in resource poor settings. She serves on the Education Committee of the Association of PCCM Program Directors and several other committees of the American Thoracic Society. In her role as a medical educator she travels yearly to Africa for medical education missions.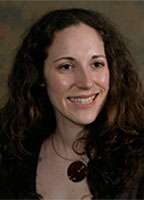 Dr. Vicki Shanker is an Associate Professor at the Icahn School of Medicine. She is the Program Director of the Icahn School of Medicine Neurology [Mount Sinai Beth Israel/Mount Sinai West] and the Site Director for the Mount Sinai Medical Student Neurology Clerkship. Dr. Shanker completed her Neurology training and Chief Residency at Montefiore Hospital at Albert Einstein College of Medicine in addition to a two year fellowship in Movement Disorders at Beth Israel Medical Center.
She is the recipient of the ACGME "Courage to Teach" Award and the American Academy of Neurology (AAN) Program Director Award. She serves on the AAN Conference Subcommittee which develops the educational programming for AAN national meetings and is the course director of "Faculty Development: Enhancing your Role in Student and Resident Training" offered at the AAN meeting. She co-chairs the Mount Sinai Neurology Grand Rounds and the GME Medicine-Other Committee which oversees training programs throughout the Sinai system.
Dr. Shanker received the 2016 and 2018 Cullman Family Award for Excellence in Physician Communication. In addition to receiving a Parkinson Study Group (PSG) fellowship grant and served on the PSG Mentorship Committee, she has contributed to several articles in peer reviewed journals as well as authored several book chapters.