Hospital Medicine Division Campuses
Mount Sinai Beth Israel
Furthering our commitment to provide superior quality inpatient care, Mount Sinai Beth Israel developed its Hospitalist Program in 1999. Beth Israel's hospitalists are a group of highly trained physicians who spend their day strictly on inpatient care, allowing our physicians to provide special attention to the rapidly changing needs of the patient and to communicate with family members and specialists consulting on the case throughout the day.
Keeping open lines of communication with referring physicians and maintaining a physician's referral patterns are hallmarks of the service provided by our hospitalists. Beth Israel's hospitalist program continues to thrive and offers primary care physicians and specialists an excellent option for caring for their hospitalized patients.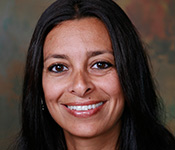 Dahlia Rizk, DO
Chief, Division of Hospital Medicine
Assistant Professor of Medicine
The Mount Sinai Hospital
The Division of Hospital Medicine (DHM) is integrally involved with patient care, quality improvement and patient care initiatives, housestaff and medical student education, and research and scholarship. Our physicians are top clinicians and academic hospitalists and are focused on advancing the care of patients at Mount Sinai and nationally. The foundation of any successful hospitalist program is the delivery of outstanding care in an efficient and patient-centered manner. The Division of Hospital Medicine plays a central role in the clinical care of patients throughout The Mount Sinai Hospital. We aim to advance the field of hospital medicine through performance of important research on novel ways of providing clinical care, enhancing the efficiency of care and the patient experience, and on innovative educational endeavors. We offer an innovative fellowship for advanced training of tomorrow's hospitalist.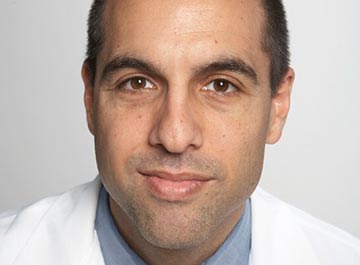 Andrew S. Dunn, MD
Chief, Division of Hospital Medicine
Professor of Medicine
Mount Sinai Morningside and Mount Sinai West
Our division's physicians specialize in the in the care of patients in the hospital, by providing around-the-clock care and hands-on coordination of our patients' treatment and progress. We are committed to providing open lines of communication to our patients' families, referring physicians and specialists as needed. We are dedicated to provide comprehensive, quality inpatient care with the goal of reducing the time our patients need to actually be in the hospital and preventing their return.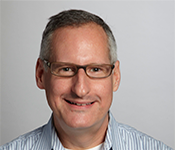 Brian Markoff, MD
Chief, Division of Hospital Medicine
Associate Professor of Medicine