Precision Immunology Institute at Icahn School of Medicine at Mount Sinai (PrIISM)
Vascular Inflammatory Disease
The development of anti-inflammatory therapies in vascular disease like atherosclerosis, a chronic inflammatory disease in response to vascular lipid accumulation, has proven highly challenging. The limited access to human tissue samples and lack of innovative high-dimensional technologies to examine them may have contributed to the lack of significant conceptual advances in the field. Only recently, IL-1β inhibition has proven successful in preventing recurrent cardiovascular events in patients with recent myocardial infarction and elevated hsCRP. Yet the success of this therapy, although significant, is still limited to subsets of patients with vascular atherosclerosis.
PrIISM joined efforts with the Cardiovascular Research Center to build a state of the art Vascular Inflammatory Disease (VID) program that assemble a multidisciplinary team of basic vascular biologists and immunologists, computational scientists, clinical cardiologists, vascular surgeons, and experts in vascular imaging with the common goal to develop scientifically-based strategies that will help the design of precise immunotherapies against inflammatory vascular disease. VID members focus on ways to identify new immune cell subpopulations and dysregulations locally within the diseased vessel (i.e. atherosclerosis lesions) that will help the design of precise and molecularly targeted immune modulatory treatments to prevent lesion growth and rupture. We have developed a translational platform based on the use of non-invasive imaging modalities to validate that the anti-inflammatory efficacy of new candidate compounds in mice and translational large animal model of atherosclerosis.
Investigators with a major focus in vascular inflammatory disease include: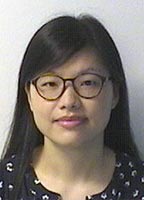 Dr. Bishuang Cai received her Ph.D from the University of Nebraska Medical Center where she studied endocytic trafficking in 2013. She then joined Dr. Ira Tabas' lab as a postdoctoral research scientist to pursue translational research with an emphasis on macrophage biology in cardiometabolic diseases. In July 2020, Dr. Cai joined Icahn School of Medicine at Mount Sinai as an Assistant Professor to start her independent research career. Her current research interest focuses on defective inflammation resolution in non-alcoholic steatohepatitis (NASH) and NASH-related cardiometabolic diseases. Dr. Cai's research program is supported by an NIH Pathway to Independence Award (K99/R00).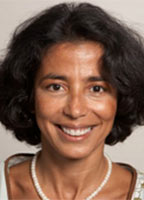 Miriam Merad, MD, PhD is the Icahn School of Medicine at Mount Sinai Chair Professor in Cancer Immunology and the Director of the Precision Immunology Institute at the Icahn School of Medicine at Mount Sinai in New York. Dr. Merad obtained her MD at the University of Algiers, Algeria. She did her residency in Hematology and Oncology in Paris, France and obtained her PhD in immunology in collaboration between Stanford University and University of Paris VII. She was recruited to the Icahn School of Medicine at Mount Sinai in 2004 and was promoted to the rank of Associate Professor with Tenure in 2007 and to Full Professor in 2010 and in 2014, she obtained an Endowed Chair Professor in Cancer Immunology.
Dr. Merad's laboratory studies the contribution of macrophages and dendritic cells to Cancer and Inflammatory disease in mice and Human. Dr. Merad's pioneering work mapping the regulatory network of dendritic cells (DCs) resulted in identification of a lineage of DC, the CD103+ DC, that is now considered a key target to improve antiviral and antitumor immunity. Another of her key discoveries is that, contrary to the previously-held beliefs that monocytes are precursors of macrophages, she found that tissue-resident macrophages in fact arise from embryonic precursors that take residence in tissues prior to birth and are maintained independently of adult hematopoiesis. These insights are now being used to develop novel macrophage and dendritic cell-specific targets for the treatment of Cancer and Inflammatory diseases.
Dr. Merad has authored more than 160 primary papers and reviews in high profile journals. Dr. Merad receives generous funding from the National Institutes of Health (NIH) for her research on innate immunity and their contribution to human disease, and belongs to several NIH consortia. She is an elected member of the American Society of Clinical Investigation and lectures around the world on her work.
Area(s) of Focus:
Cancer Immunology
Inflammatory Bowel Disease
Neuroimmunology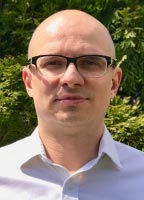 Filip Swirski, PhD, is the Arthur and Janet C. Ross Professor of Medicine at Mount Sinai and Director of the Cardiovascular Research Institute. He has secondary appointments at the Precision Immunology Institute and the BioMedical Engineering and Imaging Institute. Dr. Swirski obtained his PhD at McMaster University in Canada and postdoctoral studies at Brigham and Women's Hospital in Boston, MA. Dr. Swirski was Professor at Harvard Medical School and Massachusetts General Hospital before joining Mount Sinai in 2021. Dr. Swirski's research focuses on innate immunity and inflammation in cardiovascular disease. He uses in vivo models of acute and chronic inflammation relevant to cardiovascular and metabolic diseases, with specific emphasis on cell development, communication, and function. Recently, his focus has expanded to include lifestyle factors such as sleep, diet, and stress as critical modulators of cardiovascular health and hematopoiesis.
Scientific Areas: Autoimmunity, Vascular Inflammatory Disease, Immunodeficiency
Area(s) of Focus:
Inflammation
Cardiovascular Disease
Lifestyle
Hematopoiesis
Leukocytes
Neuroimmunology