Marc and Jennifer Lipschultz Precision Immunology Institute
All neurological diseases, including developmental, traumatic, ischemic, neoplastic, and neurodegenerative conditions, have inflammatory components. Diseases such as multiple sclerosis (MS) are caused by an autoimmune response. To improve treatment of these diseases, we need a better mechanistic understanding of the factors that contribute to the development of inflammation and autoimmunity in the brain. By identifying the underlying factors, we can pinpoint molecules that we can target for treatment. Laboratories in the Precision Immunology Institute at the Icahn School of Medicine at Mount Sinai (PrIISM) are working to achieve this goal. We perform a wide range of studies, which include human genomics, single cell analysis, and animal models, that have identified genes associated with Alzheimer's and other neurodegenerative diseases that influence the brain's main immune cells, the microglia. PrIISM scientists are also working to understand how the commensal bacteria in a person's gut—their microbiome—influences the development of MS and other autoimmune diseases.
Investigators with a major focus in microbiome and/or host pathogen interaction include: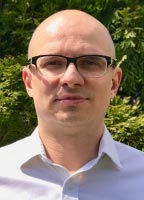 Filip Swirski, PhD, is the Arthur and Janet C. Ross Professor of Medicine at Mount Sinai and Director of the Cardiovascular Research Institute. He has secondary appointments at the Precision Immunology Institute and the BioMedical Engineering and Imaging Institute. Dr. Swirski obtained his PhD at McMaster University in Canada and postdoctoral studies at Brigham and Women's Hospital in Boston, MA. Dr. Swirski was Professor at Harvard Medical School and Massachusetts General Hospital before joining Mount Sinai in 2021. Dr. Swirski's research focuses on innate immunity and inflammation in cardiovascular disease. He uses in vivo models of acute and chronic inflammation relevant to cardiovascular and metabolic diseases, with specific emphasis on cell development, communication, and function. Recently, his focus has expanded to include lifestyle factors such as sleep, diet, and stress as critical modulators of cardiovascular health and hematopoiesis.
Scientific Areas: Autoimmunity, Vascular Inflammatory Disease, Immunodeficiency
Area(s) of Focus:
Inflammation
Cardiovascular Disease
Lifestyle
Hematopoiesis
Leukocytes
Neuroimmunology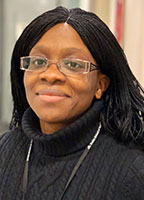 Dr. Tankou is an Assistant Professor of Neurology with a secondary appointment to the Precision Immunology Institute and The Friedman Brain Institute at the Icahn School of Medicine at Mount Sinai. She sees patients at the Corinne Goldsmith Dickinson Center for Multiple Sclerosis, with a clinical focus in MS, neuromyelitis optica, and neurosarcoidosis. Dr. Tankou's research lab focuses on gut-derived bacteria that regulate inflammation in the central nervous system (CNS), setting the goal to identify gut-derived bacteria that can serve as biomarkers as well as disease-modifying therapies for MS and other CNS autoimmune diseases.
Area(s) of Focus: Neuroimmunology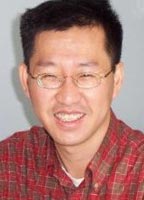 Dr. Yuan runs a computational biology lab dedicated to developing and applying innovative computational methods to gain systems-level understanding of life. Biomedical science is increasingly digitized. New technologies rapidly emerge and mature, providing more and more detailed information about the molecular mechanisms underlying various biological processes. The data generated by these technologies are often complex and difficult to interpret without sophisticated analytical methods. Previous work from Dr. Yung's lab and collaborators has provided fundamental insights into the regulatory mechanisms underlying cell-type specific transcriptional activities in development and diseases. His current research focuses on the following areas. 1) spatial transcriptomics; 2) single-cell RNAseq and multi-omic analysis; 3) epigenetic mechanisms and gene regulation; 4) applications in cancer immunology.